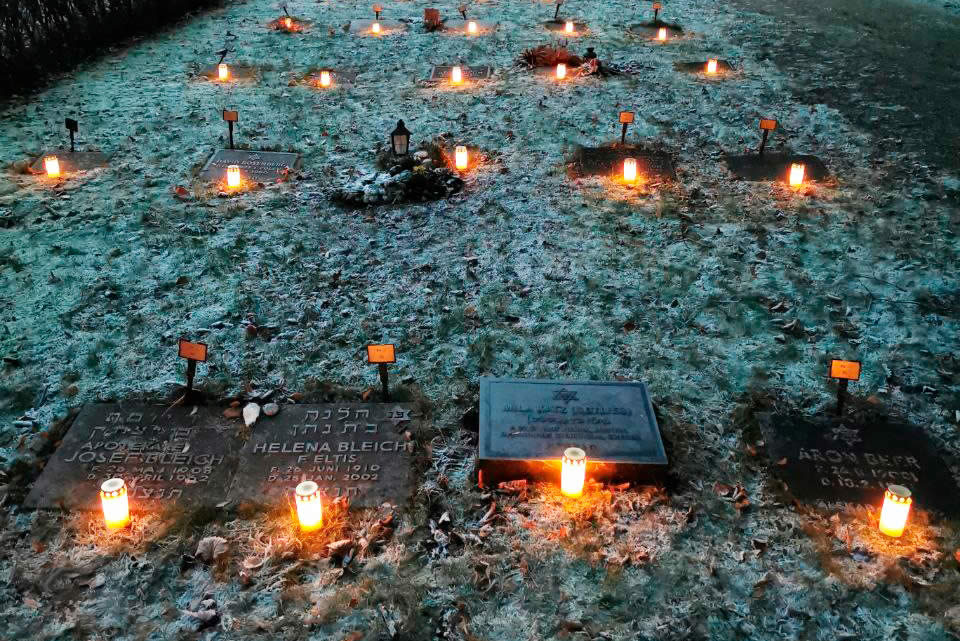 UNIFY UPDATES – January 2021 / Sh'vat 5782
As long as in the heart within, the Jewish soul yearns,
And toward the eastern edges, onward, an eye gazes toward Zion.
Our hope is not yet lost, the hope that is two-thousand years old,
To be a free nation in our land, the Land of Zion, Jerusalem.
– Hatikvah, Israeli National Anthem
We have got hope/Hatikvah. YHVH's word always stands and will remain. We have got the hope of 2000 years to be a free people in our Land in Zion, not under any foreign nation and not under the Globalist agenda.
As Archbishop Dominiquae has been recording her new music album, Tribute to the Jew in You, The Holy Spirit woke her up one night and told her that He wanted her to include Hatikvah, the Israeli national anthem, as the last song in the album. She didn't think that she could do it, because it takes a wide vocal range to do it well. But she did it anyway, and it came out beautiful. When we obey, He is able to do exceedingly more than we ask for, as we are stepping out in faith outside of our limitations, to do what He has told us to do. This is the Spirit that accompanies us in UNIFY. It will take us to the target. As we obey Him, the power, anointing, prophetic insight and provision will be there.
We all need to come out of the mode of limitations. This will release the anointing for all of us, and we will have a core group that will not be disabled because of a pattern of limitations.
Now to Him who is able to do far beyond all that we ask or imagine, by means of His power that works in us, Ephesians 3:20 TLV
We did not have the money to pay for half of the 10 songs (original plan was 10 songs, but 16 came out!) when Archbishop started the recording, but just one day before the payment was to be made, we received an offering of $5000! Thus far we have paid everything on time (over $20,000), and pray and believe for the remaining $6000 to come in as well. The songs are now ready, and the covers are being made. Lu, the producer, has been very touched by this recording, and we are going to continue by recording these songs also in Hebrew!
We will be taping Purim programs with Jim Bakker on March 1-2, launching the Tribute album on Jim Bakker show! The shows will be aired during Purim.
These songs will bring about something that people can SEE: they will see His Kingdom in operation and put their trust in YHVH.
He put a new song in my mouth— a hymn of praise to our God. Many will see and fear,
and trust in Adonai. Psalms 40:4 TLV
Read my Musical story & Support the production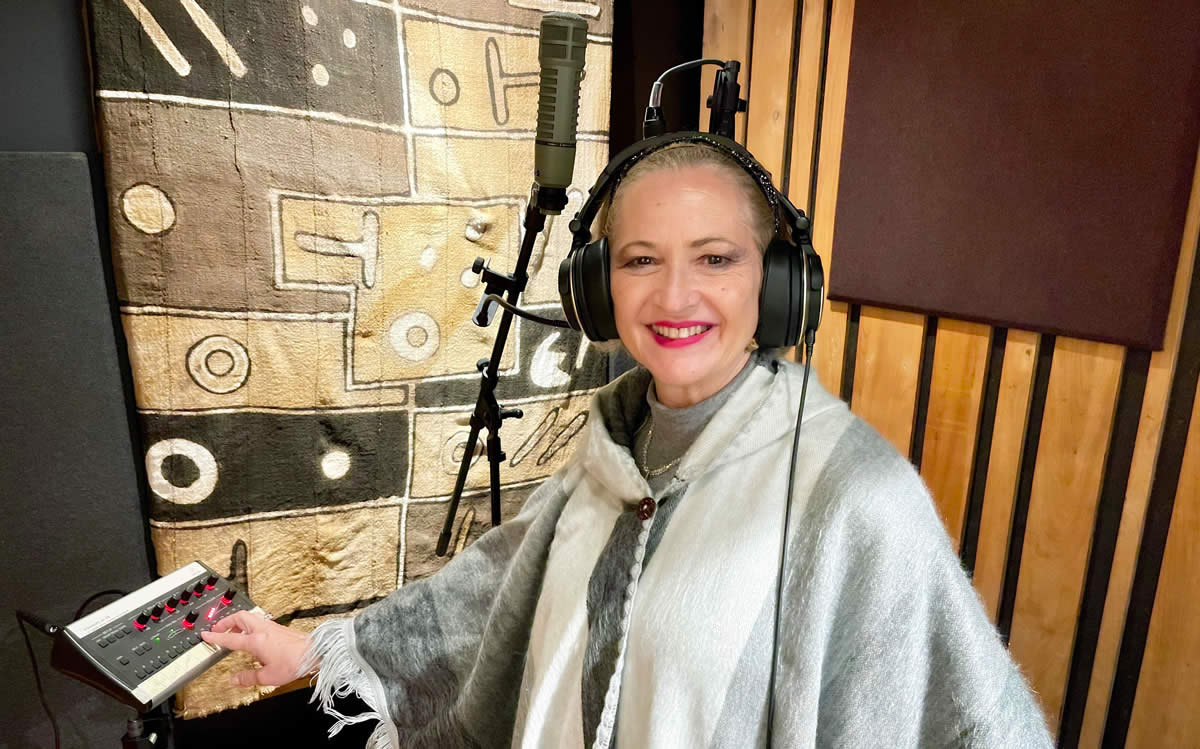 Studying GRM on Death Row
Our Prison Ministry is exploding! We have almost 40 new inmates that have started their GRM Bible School studies this last month. Now we have a total of 98 students in three different prisons, both women and men.
One of our students is Michael on death row. After watching Archbishop's TV program in his cell, Rabbi visited the death row and heard there is a Messianic inmate. Michael told Rabbi about the TV program that had impacted him so much – and Rabbi told him the preacher was his wife! Now he is running with GRM, and he sent him and the team this beautiful, hand-drawn Hanukkah card which moved our hearts.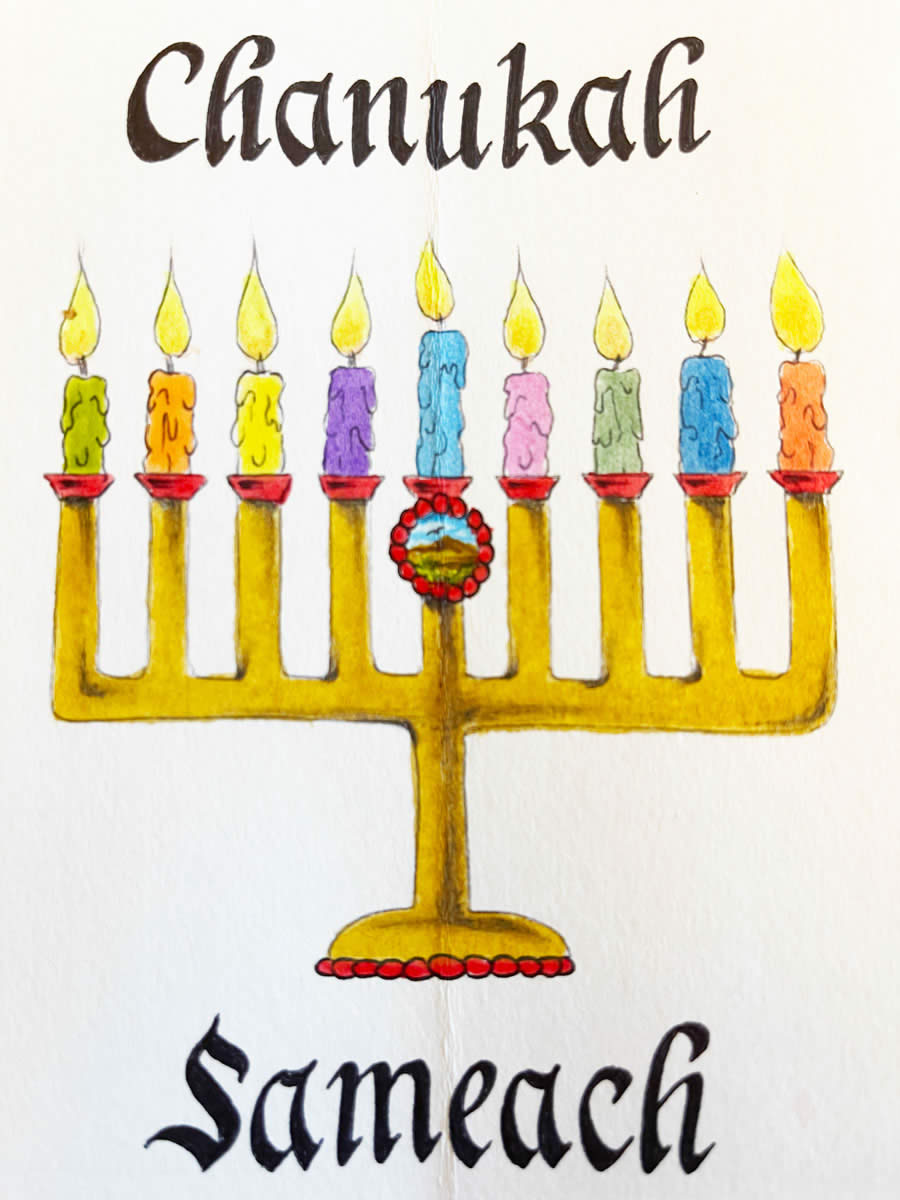 Many inmates are also sending their tithes to our Ministry expressing their gratitude. When people are giving offerings and especially their tithes, it is a sign that their hearts are changed. Many inmates also have received profound deliverance through the deliverance sessions that Rabbi and Archbishop have been holding in UCI prison. Rabbi Baruch goes weekly to minister to them, and his work is bringing much fruit!
Hanukkah Lights 2022
We have booked the Central Plaza, the square of the Constitution in downtown St. Augustine, for our upcoming Hanukkah event, Hanukkah Lights 2022. We have already bought a big Hanukkiah (Hanukkah menorah) to be lit there for eight days. The last day of Hanukkah will be the 25
th of December this year, and a huge Christmas tree is always on the same plaza at the time. We will bring a PA system there, so that the Tribute album will be played and Archbishop will sing along with the songs.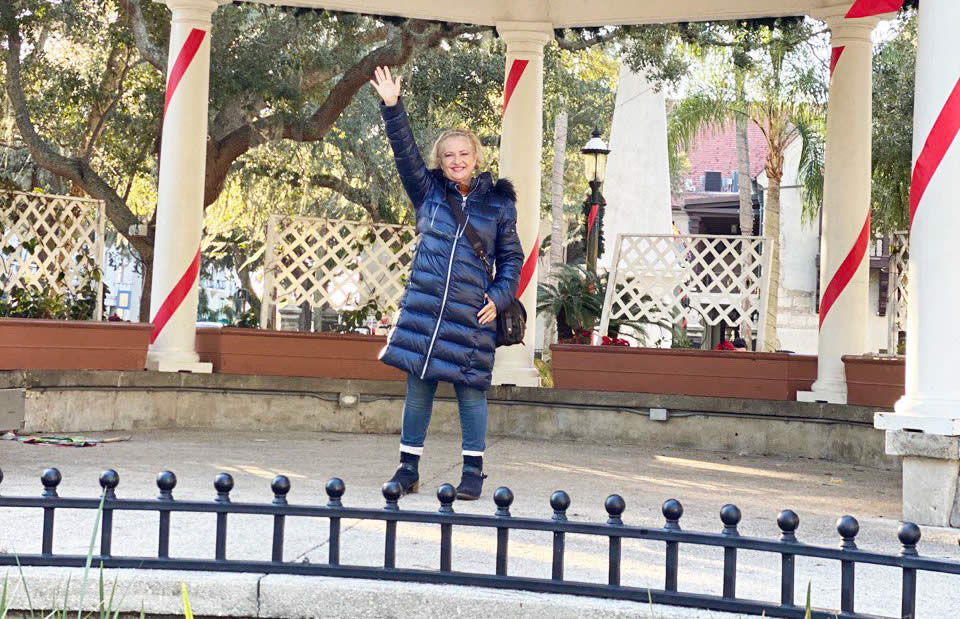 National Reports from UNIFY Delegates
Children opening the Shabbat & AGIMAP in Argentina
Pastora Sonia Gotelli, Peru
The children of the ministry in Peru open the Shabbat meeting declaring the Shma Israel. This brings joy to the families as they see a new generation learning the Torah.
Thanks to their tzedaka fund, they can cover the needs of poor families. This month Pastora Sonia and her team delivered goods to a mother of five children in the central jungle of Peru – and now she is a member of Ima Bat Ami group.
One member of the Peru Team managed to travel by bus to another province without the green pass, to establish an Ima Bat Ami group there.
An AGIMAP (Spanish GRM Bible School) graduate, Walter Morales Chaparro, left for Buenos Aires, Argentina. He will start an AGIMAP group in Mar de Plata, where the Holy Spirit had touched a couple who asked to be taught the Hebrew Roots of our Faith. They are so happy to add Argentina among the places that have AGIMAP groups!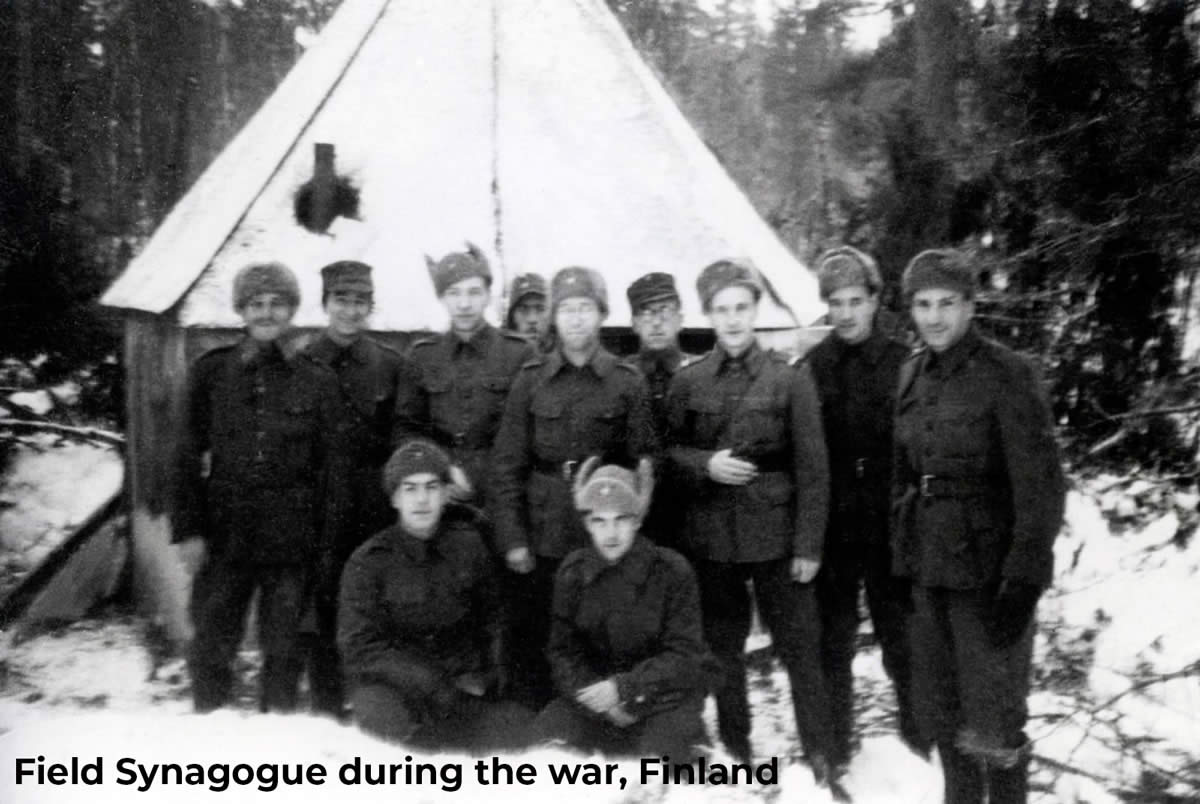 Honoring Jewish Soldiers
Pastor Terhi, Finland
Pastor Terhi and Finnish Team continues doing Acts of Repentance and prayer missions. One of them was held in the Jewish cemetery in Helsinki on their Independence Day. They honored the Jewish soldiers who fought during the independence war by lighting up candles on their graves. There is a special memorial statue in honor of the 13 Jewish soldiers buried there (and the 6 soldiers who disappeared in battle).
Also, a new home has opened for holding Shabbat meetings in Finland; they continue meeting in different homes in different cities for Shabbat meetings.
1200 Candles
Apostle Sana Enroos, Sweden
The spirit of man is the candle of the Lord, searching all the inward parts of his being. Proverbs 20:27 KJ21
Apostle Sana and her Team lit 1200 Hanukkah Lights in a cemetery in Sweden, all positioned on Jewish graves. The candles were bought by this small Team in Sweden.
Archbishop Dominiquae commented that this is like the children's memorial in Yad Vashem, in honor of the 1.5 million Jewish children killed during the Shoa. There 6 lit candles appear like thousands because they are shown through many mirrors. She continued that lighting these 1200 candles is like when King Solomon presented 1000 bulls on the altar, and Yah gave him what he asked for – and much more – an abundance of favor. Yah will bless Apostle Sana and the Swedish Team powerfully because of this act.
Archbishop received a moving prophetic word from Yah for Apostle Sana, saying: "There have been many missions and conferences around the world this month, but this was the one I ATTENDED, says YHVH." We were all in tears – how much Yah honors those who honor His people! Archbishop Dominiquae continued declaring that Apostle Sana will see a great awakening among Jews and gentiles in Sweden and all the nations that Sweden has previously conquered.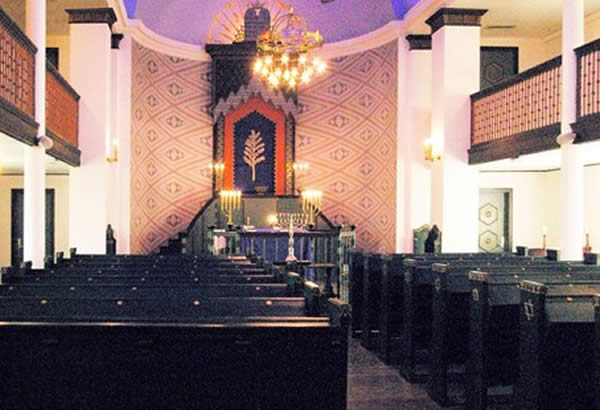 «Yes, I forgive you!»
Pastor Hanne Hansen, Norway
Pastor Hanne and her Vice Delegate Unni did an Act of Repentance on the Jewish cemetery in her city, Trondheim, in front of the Memorial stone for the Jewish members of the Synagogue that were killed during WW2. While they were there, they also felt that they would need to ask forgiveness from a Jew on behalf of what their people had done against them.
When they arrived at the synagogue to do an Act of Repentance there also, they asked the security guard (who is also Hanne's friend from the synagogue) whether they could ask her for forgiveness as a representative for the Norwegian Jews. This was for all the atrocities that were done against the Jewish people in Trondheim and Norway. She said that it would be an honor! After they had finished praying in the synagogue, they asked her to join them. They asked her forgiveness, and she replied, "Yes, I forgive you". All three were moved to tears and it was a sacred moment, with YHVH`s presence surely there.
This same Jewish lady was invited to their Sabbath dinner, which would be the next day. She came and it seemed like she was very touched by what she heard. She has also been with them on Shabbat dinners before, but she had never been so open and touched by the Ruach HaKodesh as she was this time. The Acts of Repentance bring beautiful fruit! Yah is doing a new thing in their midst as they gather together for Shabbat and new hungry people join in!
Estonian GRM group has started!
Eicha Lohmus, Estonia
Eicha has overcome and recovered from covid, experiencing many personal breakthroughs. She is now already doing cross-country skiing with renewed strength! A GRM Bible School group has now been born in Estonia, and Eicha is busy with "the baby". The members of the group also showed her much love during her sickness, bringing food to her door. Eicha felt that she could really experience having a loving, spiritual family in us throughout the nations, who prayed for her constantly, and those in Estonia helping her with much care. Their GRM group actually reached its final form within the three weeks when Eicha was in bed – that is when the students made their final decision to study the Bible school. There are now four eager students starting their journey of discovery!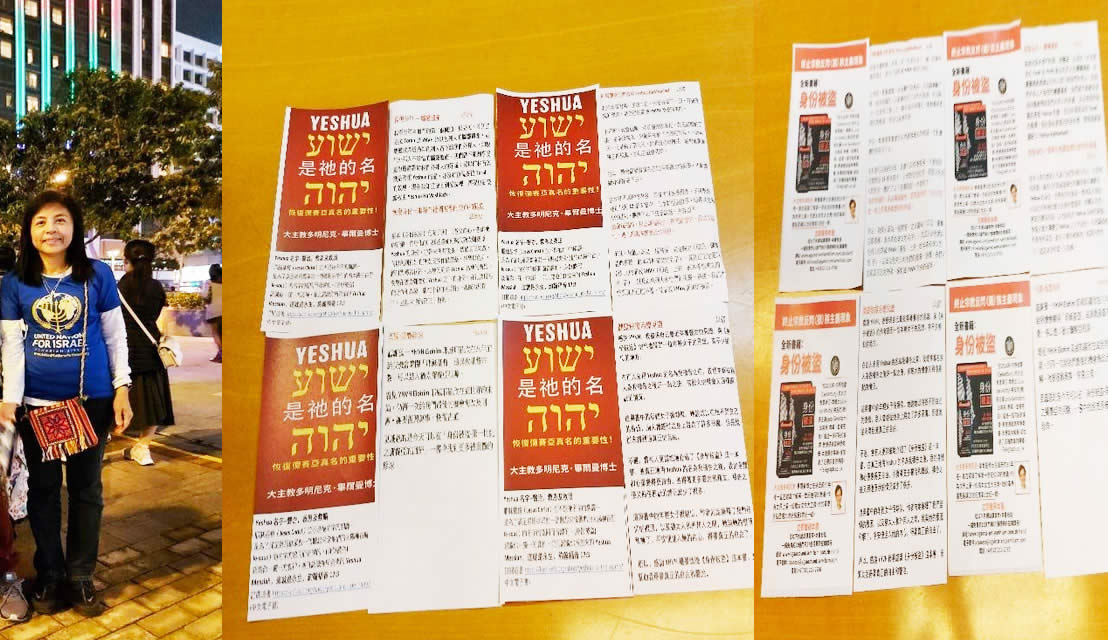 Relentless Outreach in Hong Kong
D'vora Cheung, Hong Kong
D'vorah continues her relentless outreach in Hong Kong, both among Jews and gentiles. She has given and sold Archbishop's books to so many people. She also did an act of Repentance during Christmas time, repenting from pagan feasts and blowing Shofar. Then she organized a street outreach with a small team, singing and sharing flyers about restoring the name of Yeshua.
She also shared about Yeshua to Mohel (a Jewish Rabbi that performs circumcisions) who travelled from Israel to Hong Kong to perform circumcision. He was very taken by D'vorah blowing a shofar and he found Archbishop's songs powerful.
D'vorah has now finished her first year as UNIFY Delegate for China, and what a powerful vessel of fire she has become!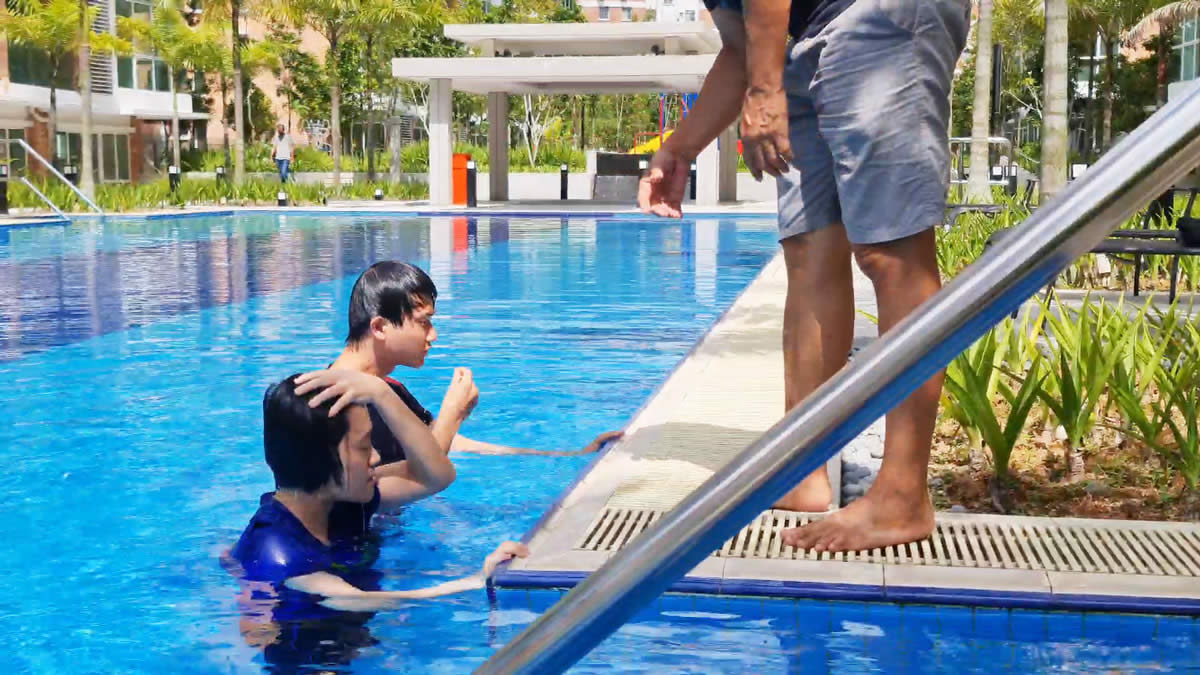 Mikveh & the Indonesian Bible
Pastor Dawid Yosef Lee, Malaysia
Pastor Dawid gives pastoral help to many Asian nations, and they gather together via Zoom. The Local group also gathers together every Shabbat. He also received an unexpected visit from our two GRM online graduates from a city further away. They asked when they can do mikveh (baptism) in the name of Yeshua – so we immediately mikved them in the swimming pool!
The whole UNIFY Team was on a camping trip during Hanukkah, where they met a Muslim couple who were eager to get to know the Bible. Later on, they were gifted a special, Indonesian Bible that uses the names Yeshua and YHVH. The Team will continue ministering to them.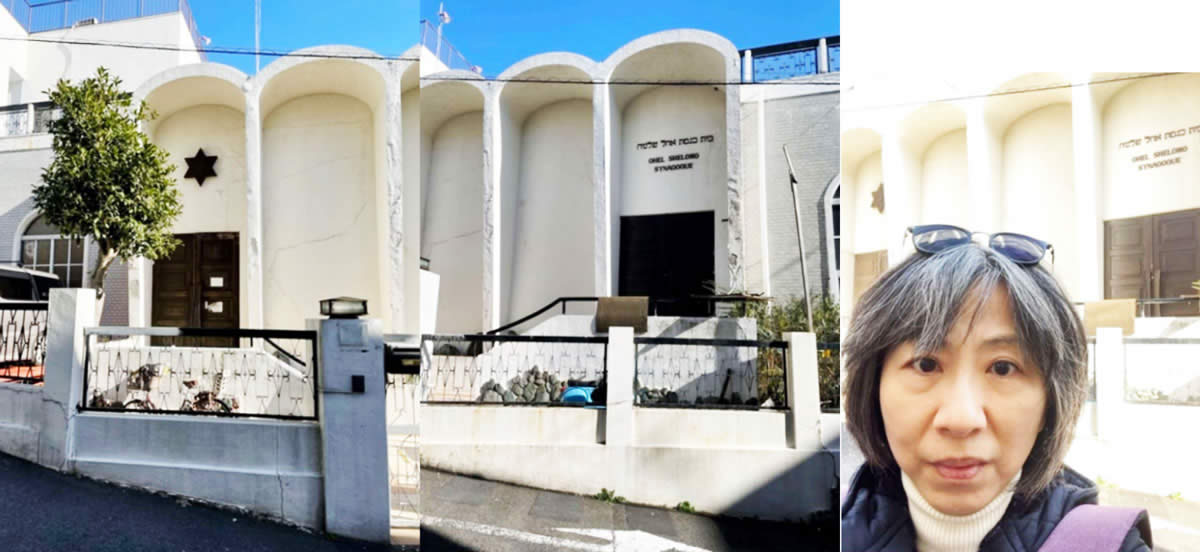 Blowing Shofar in the Synagogue!
Yutong Tagawa, Japan
Yutong was sharing the gospel of Yeshua with her Taiwanese friend, who now lives in Japan. She is a Christian with a desire for truth in her heart. When Yutong invited her to join Ima Bat Ami group, she quickly agreed. Now she attends with this group every Shabbat, and Yah even gave her a prophetic dream about keeping dietary commandments.
Yutong received a vision to blow the shofar in the local synagogue on the 28th of December. She read from Ezekiel 36, praying for all the Jews in Japan to return to Zion. Because this synagogue belonged to the Sephardic Jews, Pastor Dawid also reminded her to declare in the name of Yeshua the return of the Jews of this area to the Negev!
while the exiles of Jerusalem, who are in Sepharad, will possess the cities of the Negev. Obadiah 1:20b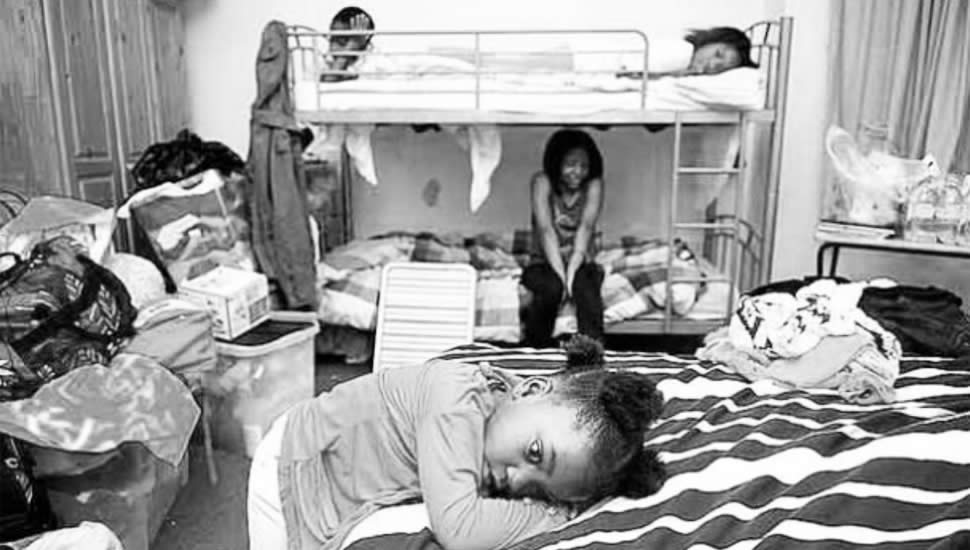 Influencing the Government & Bringing Hope to Safe Houses
Pastor Mollie, Papua New Guinea
Pastor Mollie has been appointed by the Prime Minister to be on the Power of Mercy Committee Board, whose decisions and advice will affect the government rulings connected to the judicial system on domestic human rights, universal rights and freedoms. This appointment is for four years. Pastor Mollie's area is Human rights and religion. She will now especially engage with the issue regarding how death row is now implemented in PNG; she will try to change it so that PNG will use other sentences instead of a death penalty. The decisions from this committee will be very important for leaders in the different areas of society.
Pastor Mollie is also involved in a work connected to gender-based violence and other civil services. She is sometimes called to police stations to speak to abused women, rape victims etc. and is connected to the safe houses of the area, ministering there in prayer and counseling. The Ministry has safe houses, where women in need can take shelter. She also has a special room in their ministry house to provide urgent shelter to women in need. Pastor Mollie has gone through abuse herself before she met her current husband – she knows what the women are going through.
They also have ministered to many groups of men, bringing transformation so that they will not repeat the sins of their forefathers, like raping women etc. In their ministry outreaches, they also continue gathering restitution offerings to bless Israel through UNIFY.
Submitting to Leadership & Being Transparent
Final Words from Archbishop Dominiquae Bierman
The Gospel from Zion is much about submitting to leadership, the ones that Yah chooses. It brings tremendous amounts of shalom and creates communities. If people are not submitted to the leadership Yah puts over them, they will not amount to much. It is important to continue being submitted under leadership also after graduating from GRM.
We had once a large group of people connected with our ministry from Adelaide, Australia, coming to our tours and studying in GRM Bible School. Then suddenly, without an explanation, they all left and cut ties to the ministry. No one told us why. Much later a few people came back to ask forgiveness, and it came out that they had all believed a false rumor.
Pride always causes deception. When you have got something against someone, talk to that person and not behind their back. We need to be UNIFIED, transparent, honoring, and honest. Christianity in general has not been good at being open and transparent. If you've got a problem with me or your local Pastor, pray about it and then talk to us. We can't afford slanders, rebellion and gossip in these times, as we are about to grow exponentially!
For His Glory,
Archbishop Dr. Dominiquae & Rabbi Baruch Bierman and UNIFY Team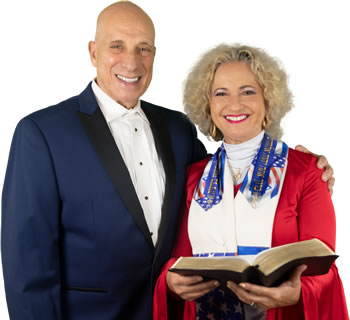 Join the United Nations for Israel.
You are called to be an Esther to Israel. Be part of an unstoppable force to stand for Israel in your nation!
Join the United Nations for Israel →
United Nations for Israel Online Conference – February
Tuesday, February 1, 2022 12:00 PM – 2:00 PM (EDT)
As a member, you will receive a personal invitation with a link to the conference by email.
Support the Mission:
Donate online: https://unitednationsforisrael.org/unify-donations/
Please email us at info@unitednationsforsrael.org for bank details
Call us in the USA at 1-972-301-7087
Checks in USD, Canadian Dollars or British Pounds to be sent to Kad-Esh MAP Ministries, 52 Tuscan Way Ste 202-412, St Augustine, Florida 32092, USA
Western Unions & Money Grams addressed to Hadassah Paloma Danielsbacka, 52 Tuscan Way Ste 202-412, St Augustine, FL 32092, USA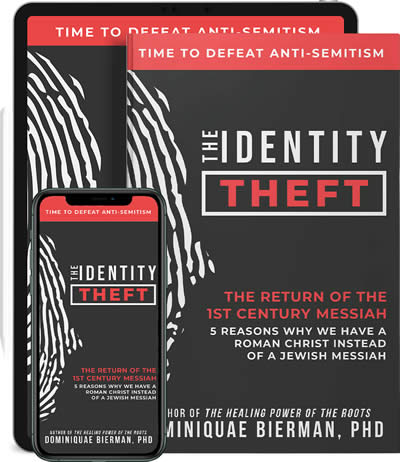 Join a new thing against antisemitism.
Discover your identity in Messiah by restoring His identity as a Jew, not a Roman. Archbishop Dominiquae Bierman's new book The Identity Theft & the GRI online course defeats antisemitism by showing you the Jewish identity of Messiah. You will learn to walk in first-century power and anointing!
*Course access comes with the book only when the book is ordered through the website www.against-antisemitism.com
Join The 70 Righteous of The Nations!
Become a special partner of the United Nations for Israel by committing to a monthly love gift of $100 or more. Press the button below or email us for more donation options: info@unitednationsforisrael.org
Join our Telegram Channel for the latest updates from Archbishop Dominiquae Bierman:
https://t.me/dominiquaebierman
Subscribe to our YouTube Channel!
Watch the latest broadcasts from Archbishop Dominiquae Bierman and subscribe to United Nations for Israel YouTube Channel!
https://www.youtube.com/channel/UCpYddpF0nftGv6uLwEu5ARg