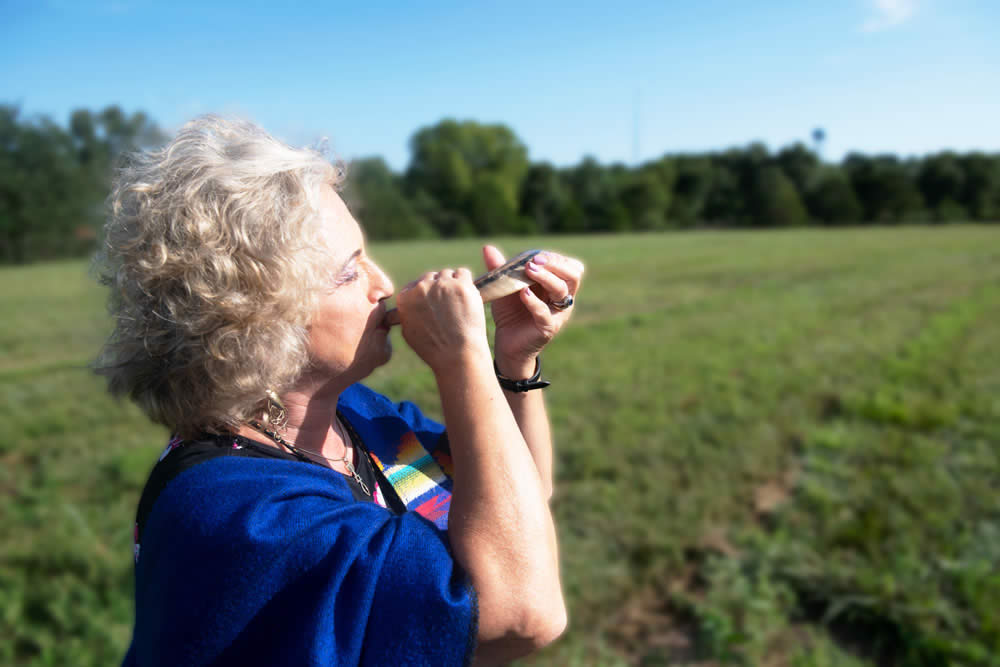 UNIFY UPDATES – August 2021 / Elul 5781
In that day a spring will be opened to the house of David and to the inhabitants of Jerusalem to cleanse them from sin and impurity. Zechariah 13:1
Shalom, beloved UNIFY members and Delegates,
Archbishop Dominiquae Bierman shared with us in our online conference a powerful revelation on what is happening with Israel: Watch the whole teaching here by pressing the links below. You will learn how to relate to Israel and stand with her, against all odds! Let us rejoice and lift our heads as Israel's redemption draws near!
What is Happening with Israel Part 1
What is Happening with Israel Part 2
What is Happening with Israel Part 3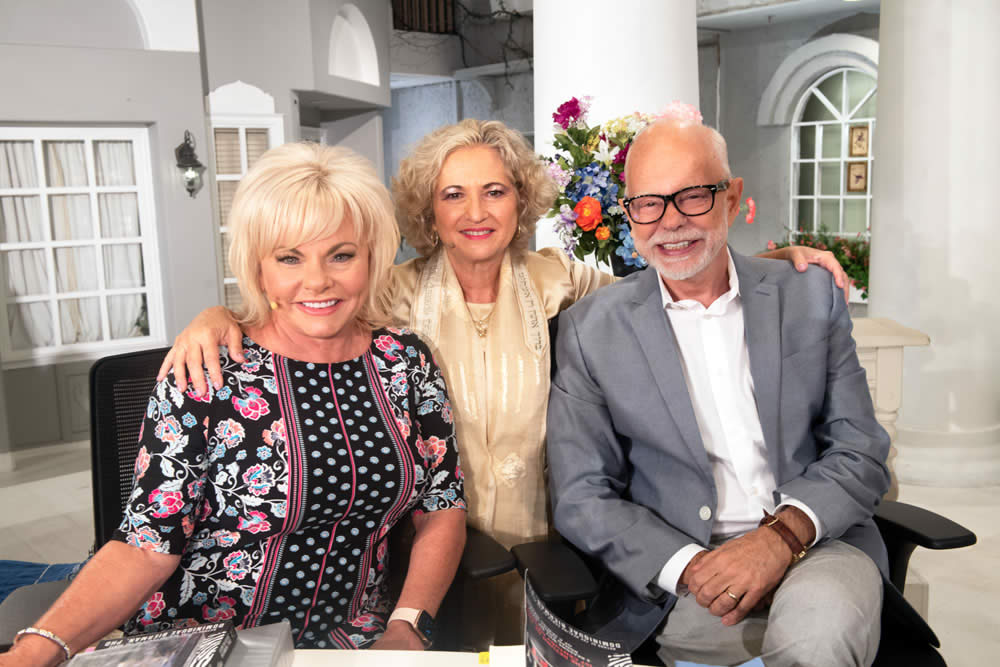 Revival Fires in the Nations!
National Reports from UNIFY Delegates
Revival Ignited in Morningside, Missouri
Archbishop Dominiquae Bierman, USA
YHVH spoke to Archbishop Dominiquae a few months ago, saying, "I will open some doors for you, so get prepared!" This has truly happened. She was invited as a guest to several radio shows and TV interviews. Eventually, the door opened for an interview in the Jim Bakker Show, taped at Morningside USA in Blue Eye, Missouri. Archbishop Dominiquae, Rabbi Baruch, Hadassah, and Coltin, travelled across the country to Missouri, and on their way back to Florida, Archbishop appeared as a guest on another taping for Watchman Broadcasting Club 36 in North Augusta South Carolina.
Visiting Morningside USA was what we describe as a family get-together. We were warmly welcomed and felt tremendous sincerity and love. Archbishop Dominiquae ministered and gave prophetic words to almost every team member she met. Many of them found out for the first time that they have Jewish roots and experienced great inner healing.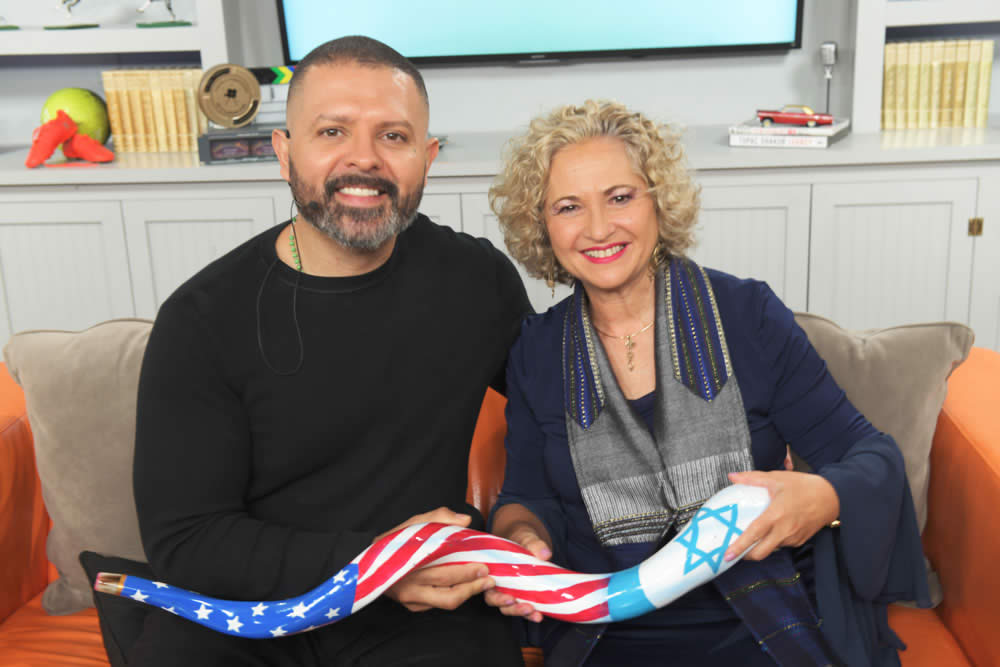 Archbishop Dominiquae was a guest first in the Mondo Show, hosted by Pastor Jim's adopted son and armourbearer, Mondo DeLaVega. The Holy Spirit led Archbishop as she shared about the Jewishness of Yeshua and her new book, The Identity Theft. We found out that Mondo is a genuine servant of Yah, seeking truth from the bottom of his heart. They connected easily in the Spirit with the glory of YHVH flowing between them. The next day was the taping of the Jim Bakker Show. What was planned as one show became three shows: Pastor Jim and Lori and their team were very moved by the message Archbishop carried. The Spirit of prophecy was very strong—you must see all three shows, DO NOT MISS THEM!
Archbishop Dominiquae and the team are already planning on another visit and will keep you updated of their next visit to Morningside USA. Keep praying for the healthy growth of the newborn baby of the Gospel made in Zion!
From Morningside, Archbishop Dominiquae and the team headed to North Augusta, South Carolina to tape a program with Watchmen Network Broadcasting's Club 36. Again, an anointed message of restoration was shared with the audience. The host, Dorothy Spaulding, is taking a bold stand against antisemitism and for the Jewish roots of the faith. The best is yet to come, and we appreciate all your prayers that are bearing much fruit! We certainly felt them, like our steps were walking with a cloud of glory.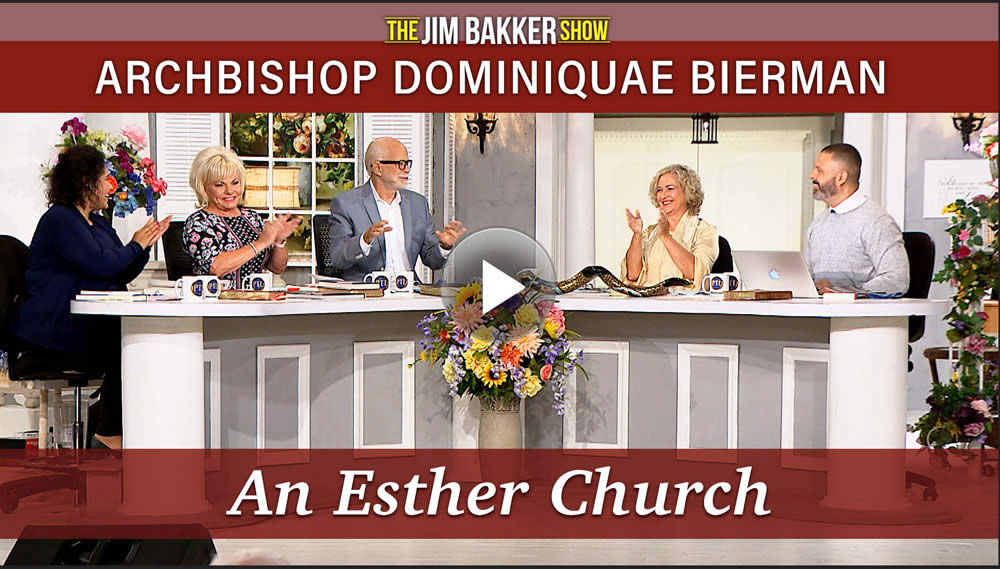 CALL TO ACTION: Share to everyone you know the link to watch Jim Bakker Shows with Archbishop Dominiquae Bierman:
Restoring Messiah's Identity – Day 1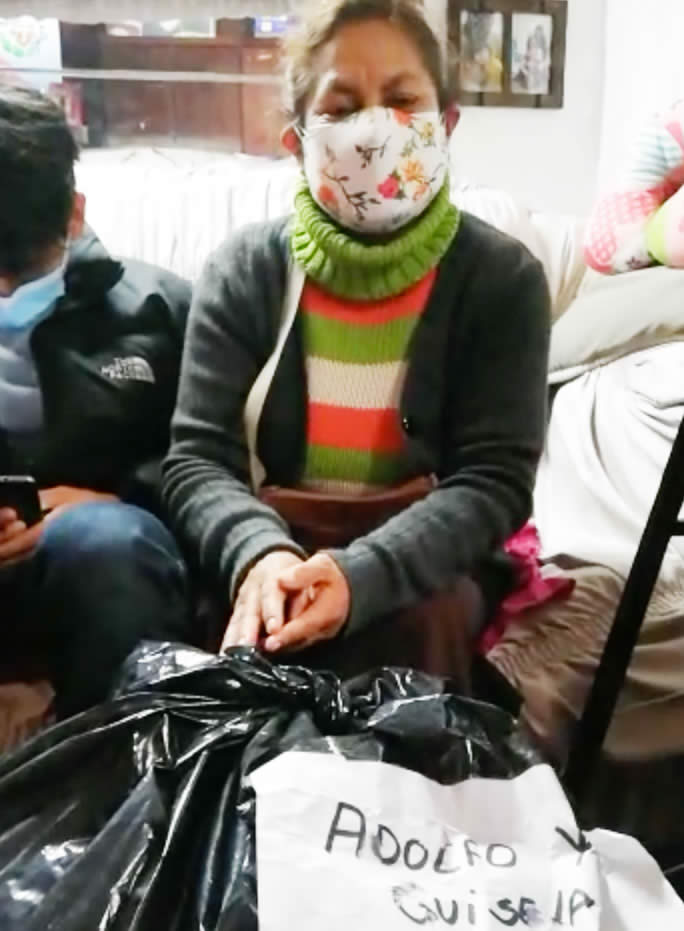 Ima Bat Ami Birthed in Peru!
Peru – Pastora Sonia Gotelli
We see such amazing faithfulness from our team in Peru, led by Pastora Sonia, upon whom an apostolic mantle has been bestowed. They will prepare to graduate a GRM group this Yom Teruah. Also, their broadcasts on TV La Luz and Radio Pacífico every week continue to reach many across their region. The first Ima Bat Ami prayer group was planted. Prayer to find the leader produced an actual mother/daughter team who volunteered to lead. They also took part in the 21-Day Fast Against Antisemitism.
The Peru team continues with a Tzedakah fund where they are blessing families in need with groceries and clothes. This outreach to their community in need continues bearing fruit for His Kingdom—and the hand of Yah is being seen clearly to provide financially for it as well. A new creative business idea was launched by selling spring water, which helps bring in the necessary finances (based on Rev. 22:17 – "Let the one who is thirsty come"). They are to be like a Joseph's Storehouse in these times for Peru.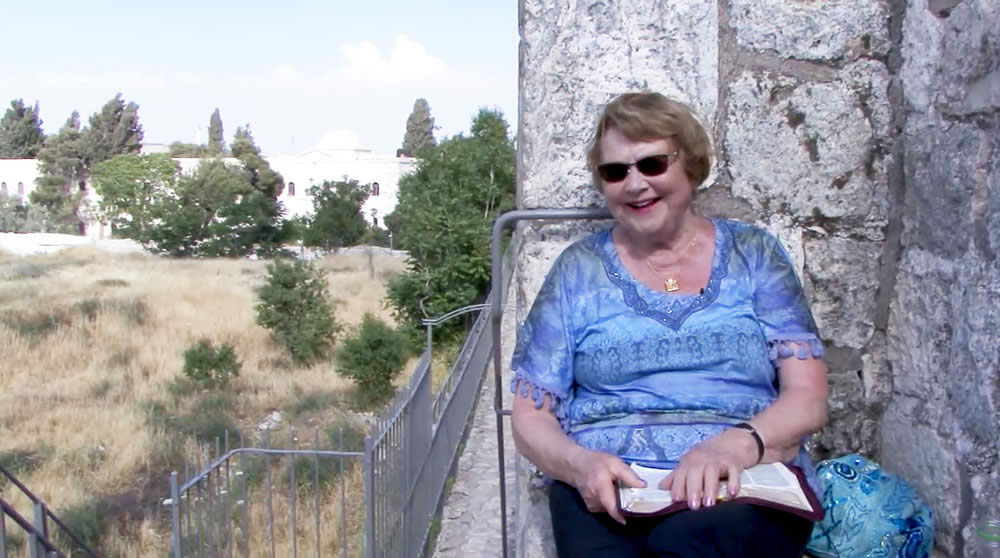 Legacy of standing with Israel – In honor of Apostle Saara Selonen
Pastor Terhi Laine, Finland
This team continues faithfully to share the love of Yeshua. While visiting Apostle Saara in the hospital, they ministered to the woman sharing the room with her who was suffering from back pain. Apostle Saara could not get to the woman herself to lay hands on her for healing. They sang a praise song with Apostle while this woman was sleeping. When she woke, she asked if they were singing or was she having a dream 'It was so beautiful!' she exclaimed! They were talking about spiritual songs for a while and before leaving, they sang the Aaronic Blessing in Hebrew for all. After this, Pastor Terhi prayed for her back and told her why she is using the name Yeshua. The woman seemed to know it. Pastor Terhi asked her, if she would like to pray the prayer of salvation after her, and she agreed. Praise Yahveh for His goodness!
Not soon after, the beloved servant of Yah, Apostle Saara Selonen, was welcomed into the arms of Yeshua moving into His Glory, to hear the words, "Well done, good and faithful servant!" We are so grateful for her life and legacy of unrelenting faith and stand with Israel. (She traveled to Israel over a hundred times!)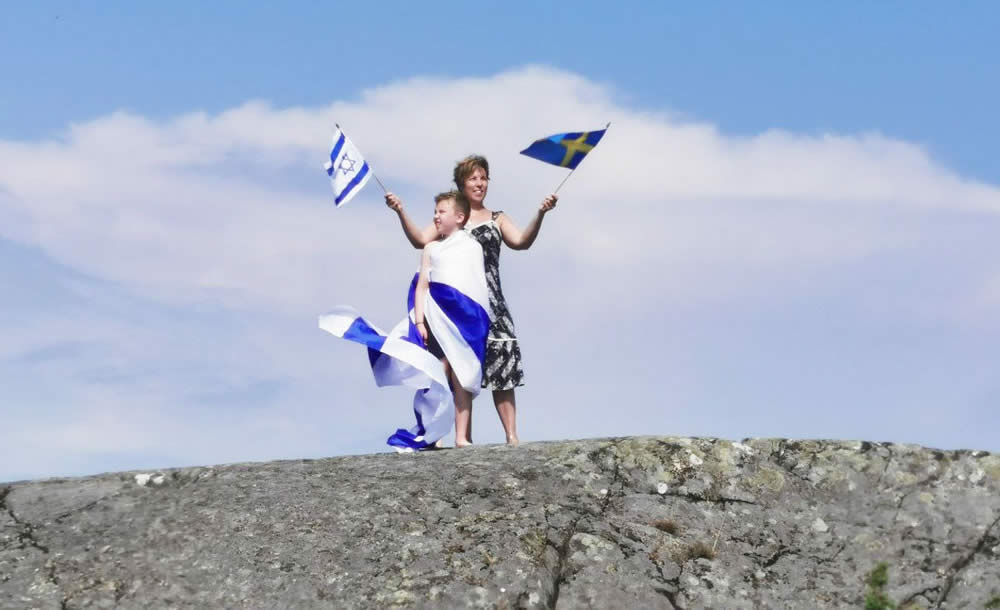 Cleansing the Land
Apostle Sana Enroos, Sweden
For a few months, they have been cleansing the land of wicked altars, where innocent bloodshed occurred. Apostle Sana's son Shlomo also has gone on a mission with them, where the Ruach gave him boldness to blow the shofar while wrapped in the Israeli flag. It is an accurate picture of Psalm 8:2— "Out of the mouth of babies and toddlers You established power, because of Your enemies, to silence the foe and the avenger."
Loving the Jewish People
Pastor Hanne Hansen, Norway
Another member of UNIFY is now in the northern part of Norway. She has many connections with the Christians there, and many are open to the Jewish roots of the faith. Some believers there already pray in the name of Yeshua. They are also praying against anti-Semitism and asking for forgiveness for actions of atrocities and anti-Semitism that has happened there.
The weekly Friday lunch in the synagogue has finally started again (after over 6 months of closure because of the virus). She can bless the Jewish people there, and to show her love and support for the Jewish people around the world. They also invited their Jewish friend from the synagogue to Shabbat dinner, where they read the weekly Parashat together, talked about the content, and prayed.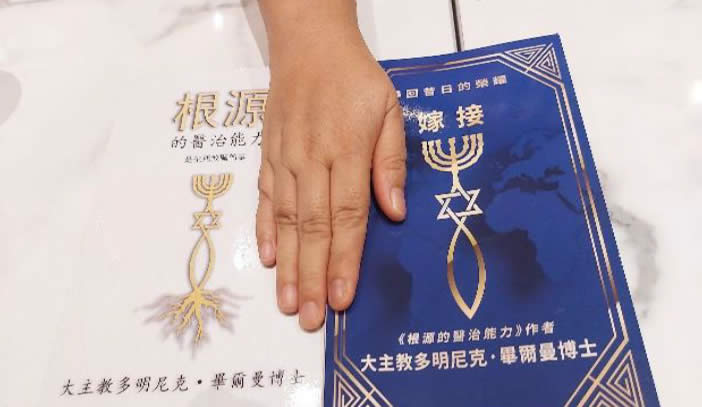 Casting Out Demons
D'vora Cheung, Hong Kong ("a courageous lioness", stated Archbishop Dominiquae)
They did a prophetic act at a government building on the recent Handover of Hong Kong to China Memorial Day, July 1. Even amidst heavy police presence there was complete Shalom, as they felt they were under the shadow of His wings.
A door opened for D'vora to share a copy of The Identity Theft book with her doctor, who said he is a Christian. She had much favor with him, even receiving a vaccination exemption certificate—praise Yah! She hopes to go to Israel this Chanukah if the authorities will accept this certificate.
She also took part in the 21-Day Fast Against Antisemitism; shortly thereafter there was a woman who came up for prayer and a demon was clearly cast out of her. It was because of this anointed time of fasting that Yah used her in this way for the first time. HalleluYah!
Shabbat Restored Marriage!
Hadassah Ping Jing, China
Hadassah started the first Ima Bat Ami group, and they had a meeting online on WeChat at 21:00 (9 PM) on Saturday, July 17th. They came together from different cities. They now have four sisters in the Ima group.
They shared a testimony to bring glory to YHVH:. A sister was in a marriage crisis with her husband, who was unwilling to communicate with her and even refused to talk to her. On July 17th Hadassah studied GRM lesson 70 where Archbishop taught about Shabbat. So, she shared with this sister that keeping Shabbat will save the marriage and family. So she started her first Shabbat on Friday, July 23 – praise Yah! On the 24th, her husband returned home and began to communicate with her, showing willingness to come home. HalleluYah! All the glory to YHVH!
Ready With a Big Heart
Perach Serena Yang, Taiwan
Team in Taiwan is holding a prayer meeting each night online. Unity is so clear because they have the same foundation. The translation of the materials is so important as well.
In this season they feel an urgent need to be ready; to have a big heart to reach as many as possible.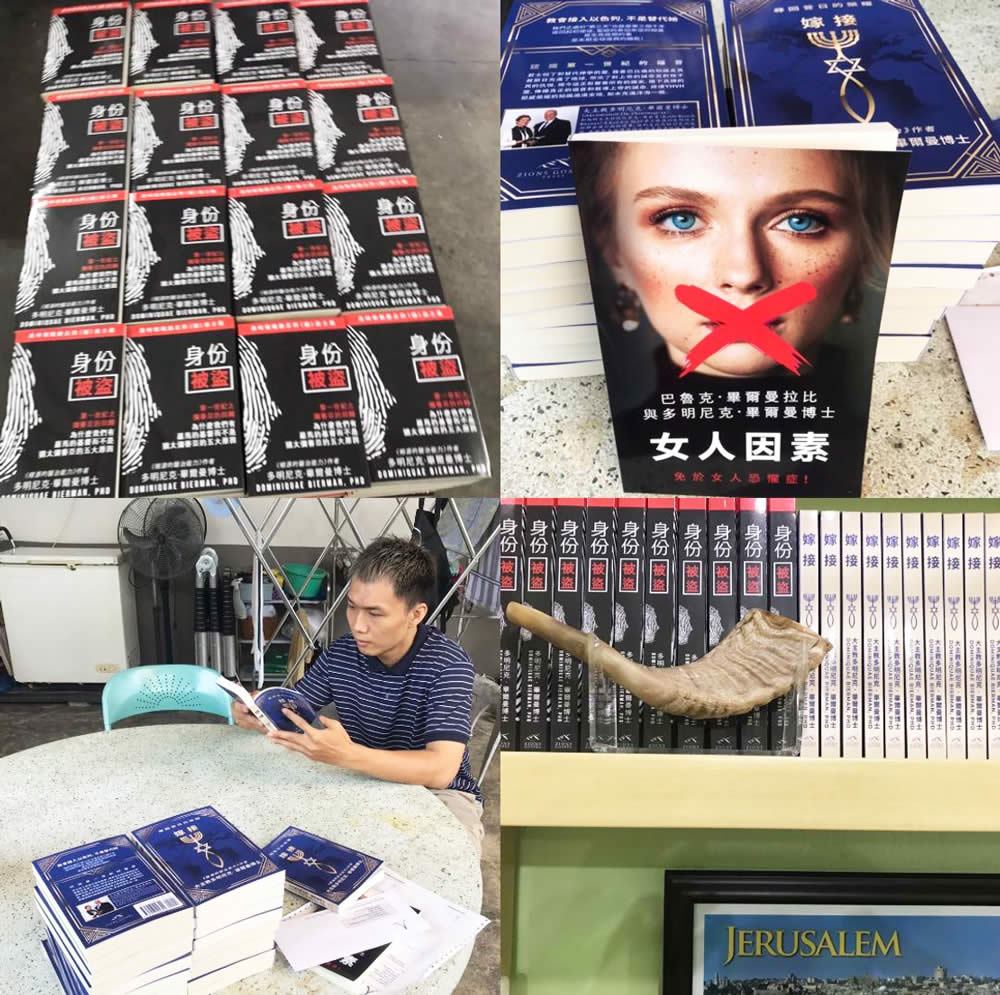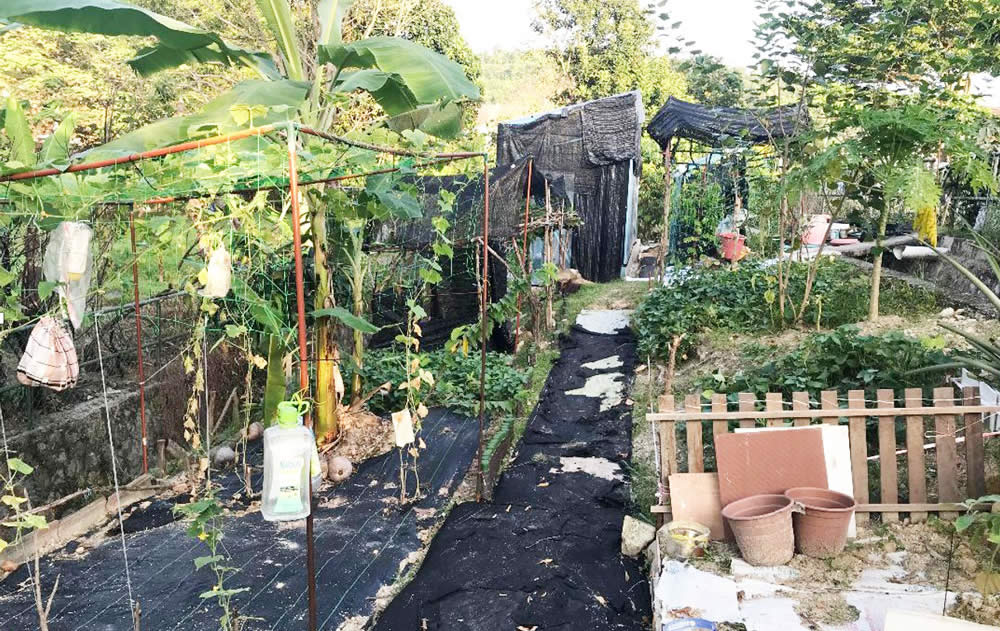 Becoming Joseph's Storehouse
Pastor Dawid Yosef Lee, Malaysia
They have completed the translation of thirteen of Archbishop's books into Traditional Chinese, and for China they will translate it into Simplified Chinese as well. The latest printing is The Woman Factor—100 copies (Traditional Chinese) printed in Malaysia. Praise YHVH!
They have also started the GRM Online Bible School audio recording into in Traditional Chinese with the end of August completion goal.
Pastor Dawid also shared a recent open vision they received: "As we were physically sowing on the land outside of our house with a variety of vegetables and fruits, YHVH is blessing us to reap in 100-fold, 1,000-fold what we've sown (Deut. 28). A container seen in our yard was to show we are to be like a "store house of Yosef" in Egypt during the seven years of harvest and seven years of famine. This is the same in the spiritual realm: As we sow, we reap in the Spirit. This open vision is for all UNIFY in the nations: As we stand together with Israel against Anti-Semitism, we have sown the Gospel made in Zion. We will reap physically and spiritually as a "store house of Yosef," to be a blessing in the nations with physical and spiritual food.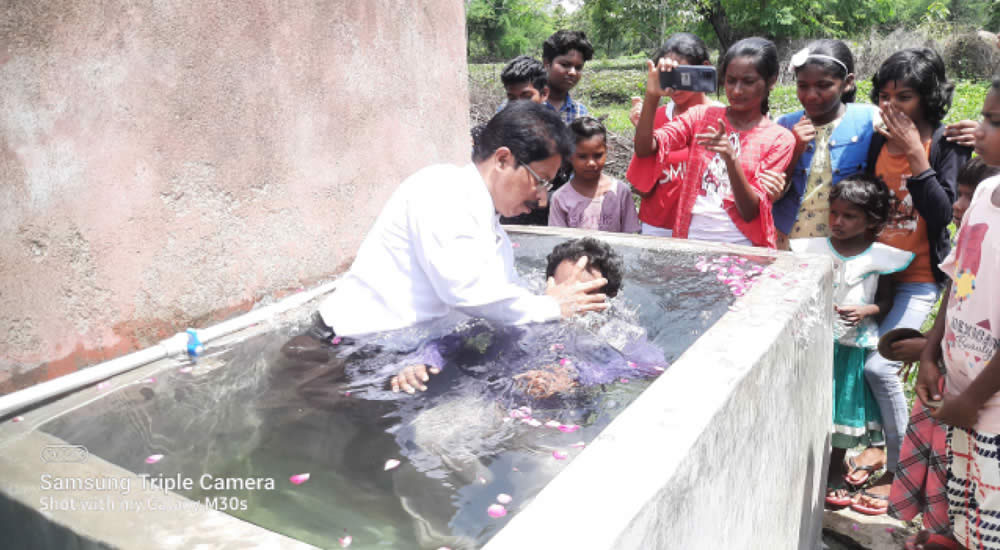 Baptisms In the Name of Yeshua!
Pastor Surendra Kumar, India
Pastor Surendra was praising Yah for the miraculous recovery of his brother, Premsagar, who came out of the hospital where he was in critical condition with no hope. He is now home being fruitful and multiplying!
There have also been ten souls saved, and baptisms done in the name of Yeshua in July! They have regular prayers for the peace of Jerusalem and for Israel and chosen people of Yahveh. Many more blessings and Yahveh's grace was upon the Indian team during the month of July.
Yeshua is the Name Book is Being Translated into Japanese!
Yutong Tagawa, Japan
Yutong has completed GRM Bible School on the 22nd of July! This is another new beginning for Yah to lead her to spread His Gospel of Zion. Translation is beginning on the book Yeshua is the Name into Japanese. Praise be to Yah!
This month she also received the Chinese book of Grafted In from Taiwan. She is praying for Yah to lead her to connect with people who are truly willing to repent and are hungry for His Word.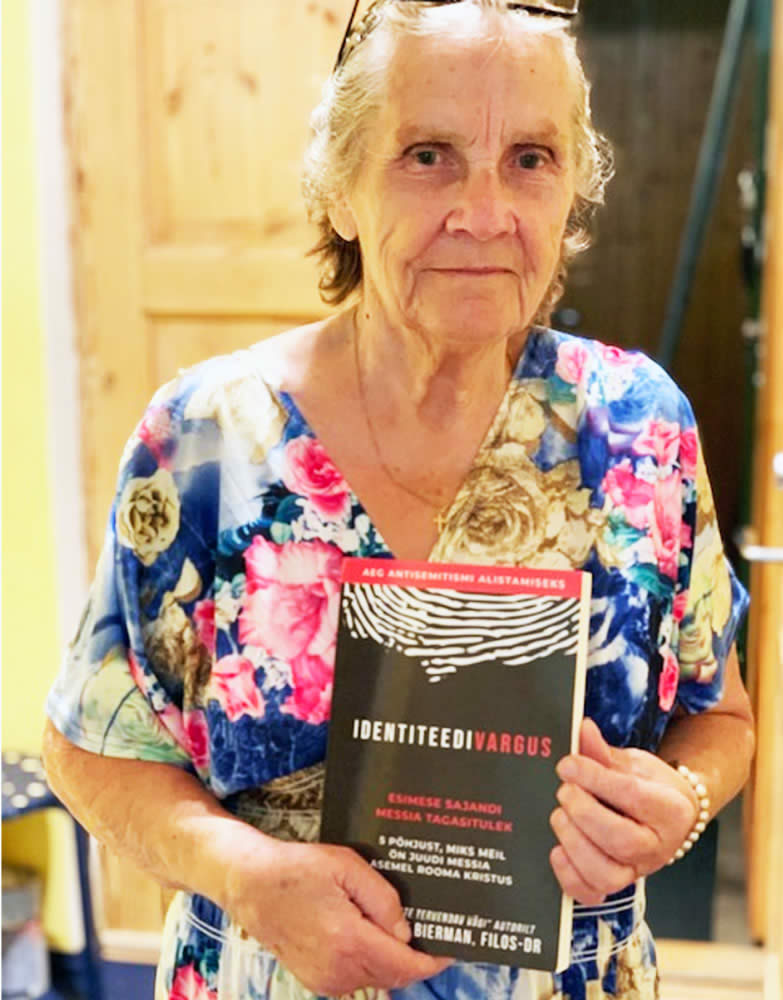 Woman Factor is Now Available in Estonian!
Eicha Lohmus, Estonia
The Estonian team followed through and completed the 21 Days of Prayer and Fasting Against Antisemitism. On the last day was Tisha Be'av; during which they fasted 25 hours as a full dry fast. This month two new Estonian people gave donations for the purchase of the UNIFY Embassy.
Translation of the book The Woman Factor in Estonian has been completed, which is the 6th of Archbishop's books translated into Estonian. Also, the very first copy of The Identity Theft paperback book arrived in Estonia: to Eicha's delight, her mother Ellen bought it!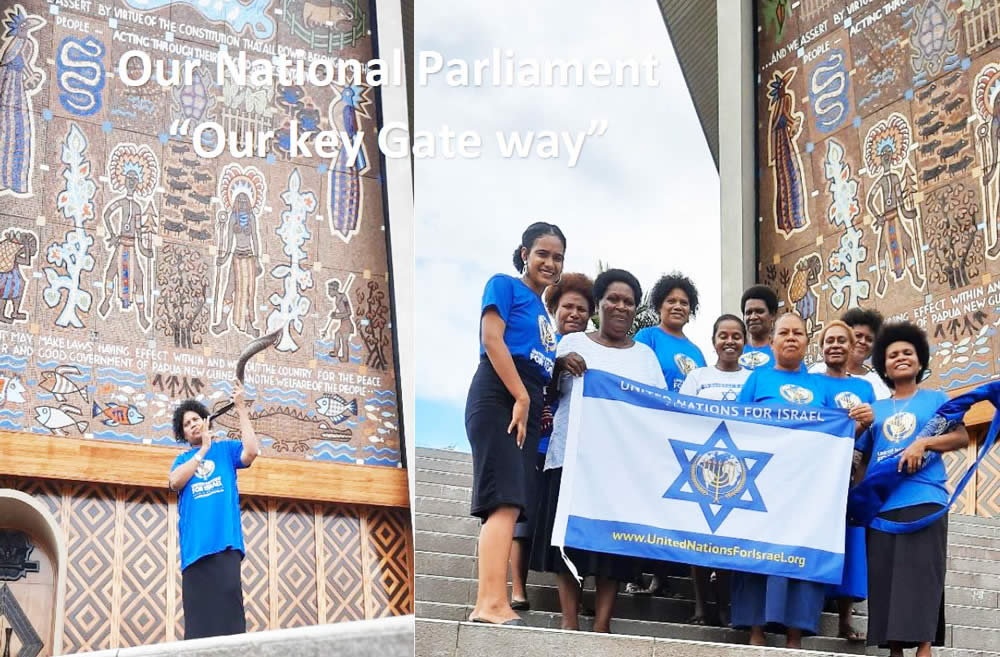 Apostolic Mantle
Pastor Mollie George, Papua New Guinea
"We are seeing an apostolic mantle come upon Pastor Mollie George," Archbishop Dominiquae stated. She is being sent to meet with heads of government, in addition to leading a team doing prophetic acts in high places which are bringing down strongholds in PNG, in places such as the National Parliament, gateways (airports and seaports), Catholic Monuments, Freemason Lodges, Muslim and Bahai Shrines and Yoga Systems.
Next month's report will include her special invitation from Faith Group Roundtable with the U.S. Ambassador. (This is where she will sit with Muslim Imams, Catholic Bishops, and the heads of religion). The U.S. Ambassador of PNG will receive the The Identity Theft book at this meeting.
–––––––––––––
As you have read, we received many wonderful testimonies and reports from all the nations. There is much reason for rejoicing! Keep up the efforts and we will continue to see much fruit!
Your Israeli mentors and friends,
Archbishop Dr. Dominiquae Bierman
& Rabbi Baruch Bierman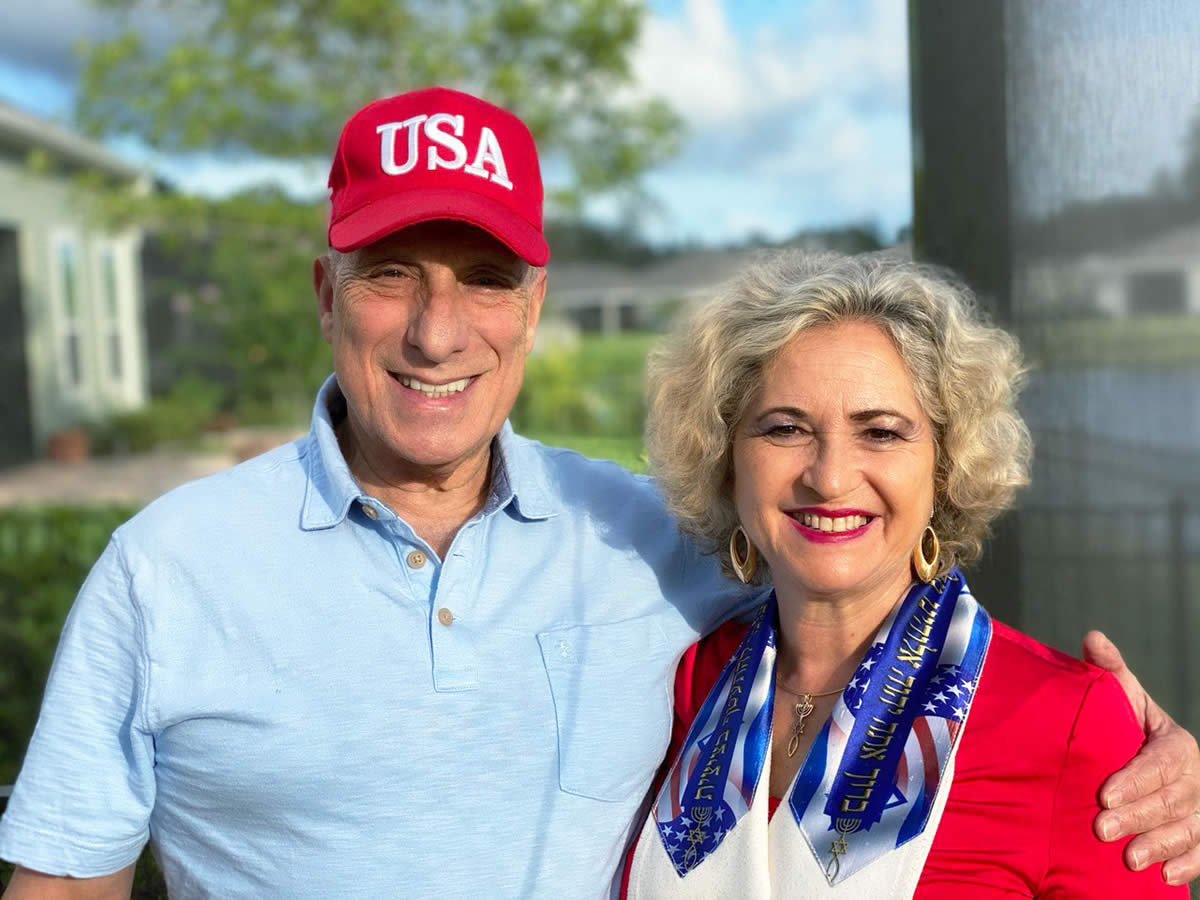 Join the United Nations for Israel.
You are called to be an Esther to Israel. Be part of an unstoppable force to stand for Israel in your nation!
Join the United Nations for Israel →
United Nations For Israel Online Conference – September
Tuesday, September 7, 2021 12:00 PM – 2:00 PM (EDT)
As a member, you will receive a personal invitation with a link to the conference by email.
Support the Mission:
Donate online: https://unitednationsforisrael.org/unify-donations/
Please email us at info@unitednationsforsrael.org for bank details
Call us in the USA at 1-972-301-7087
Checks in USD, Canadian Dollars or British Pounds to be sent to Kad-Esh MAP Ministries, 52 Tuscan Way Ste 202-412, St Augustine, Florida 32092, USA
Western Unions & Money Grams addressed to Adriana Dominiquae Bierman, 52 Tuscan Way Ste 202-412, St Augustine, FL 32092, USA
Join a new thing against antisemitism.
Discover your identity in Messiah by restoring His identity as a Jew, not a Roman. Archbishop Dominiquae Bierman's new book The Identity Theft & the GRI online course defeats antisemitism by showing you the Jewish identity of Messiah. You will learn to walk in first-century power and anointing!
*Course access comes with the book only when the book is ordered through the website www.against-antisemitism.com
Join The 70 Righteous of The Nations!
Support our operation of the United Nations for Israel Embassy in the Jerusalem Hills with $100 a month. Press the button below or email us for more donation options: info@unitednationsforisrael.org
https://unitednationsforisrael.org/embassy/
Subscribe to our YouTube Channel!
Watch the latest broadcasts from Archbishop Dominiquae Bierman and subscribe to United Nations for Israel YouTube Channel!