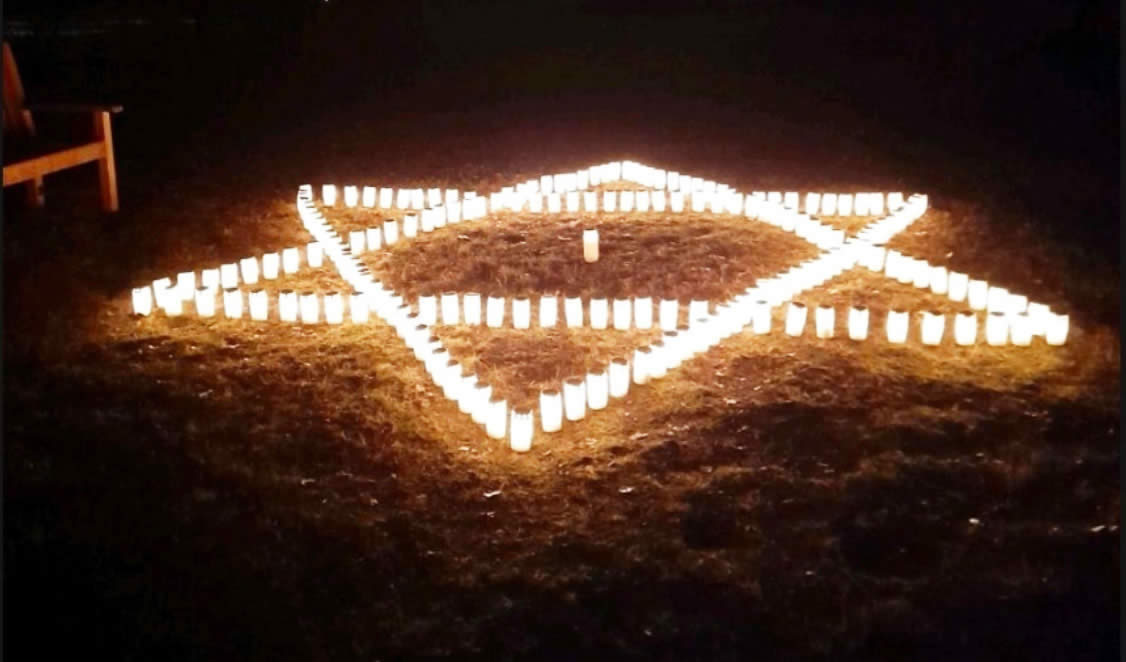 UNIFY UPDATES – February 2022 / Shevat–Adar 1, 5782
Enjoy the moving and encouraging reports from our faithful UNIFY Delegates in many nations!
Remembering, Honoring and Loving the Jewish People
Apostle Sana Enroos, Sweden
On the 10th of January, I visited Shoah Survivor Emerich`s sister Elisabeth. She had just turned 94 years old, so we celebrated that together. It was touching to hear her history and life both in Sweden and Israel, where she lived many years. She told me how her whole family suffered antisemitism already many years before Shoah in Hungary, where Christians persecuted and bullied the Jews in many ways. That was heartbreaking!
On the 15th of January, we had a meeting with the Norwegian team through Zoom. I preached a prophetic message for this time, encouraging, instructing, and challenging people to go all the way with the Gospel made in Zion. The meeting started with a Memorial Dance "Breath of Heaven" for Justin/Yuval, honoring his memory and thanking Archbishop Dominiquae Bierman for everything she is and has offered for all of us.
The 31st of December was the last time I visited Shoah Survivor Emerich Roth, 97. He passed away on the 22nd of January 2022. I delivered him Challah bread several times during the last months, as well as prayer cloth, flowers, and treats. He appreciated all our acts of honor and love very much, and they opened his heart to receive Abba`s love. My last words to him were, "Yeshua loves you! We pray for you!" He received the message with tears in his eyes. I prayed for his salvation several times, knowing that he was saved. In prayer, Yah allowed me to see him in Heaven, rejoicing as a young man!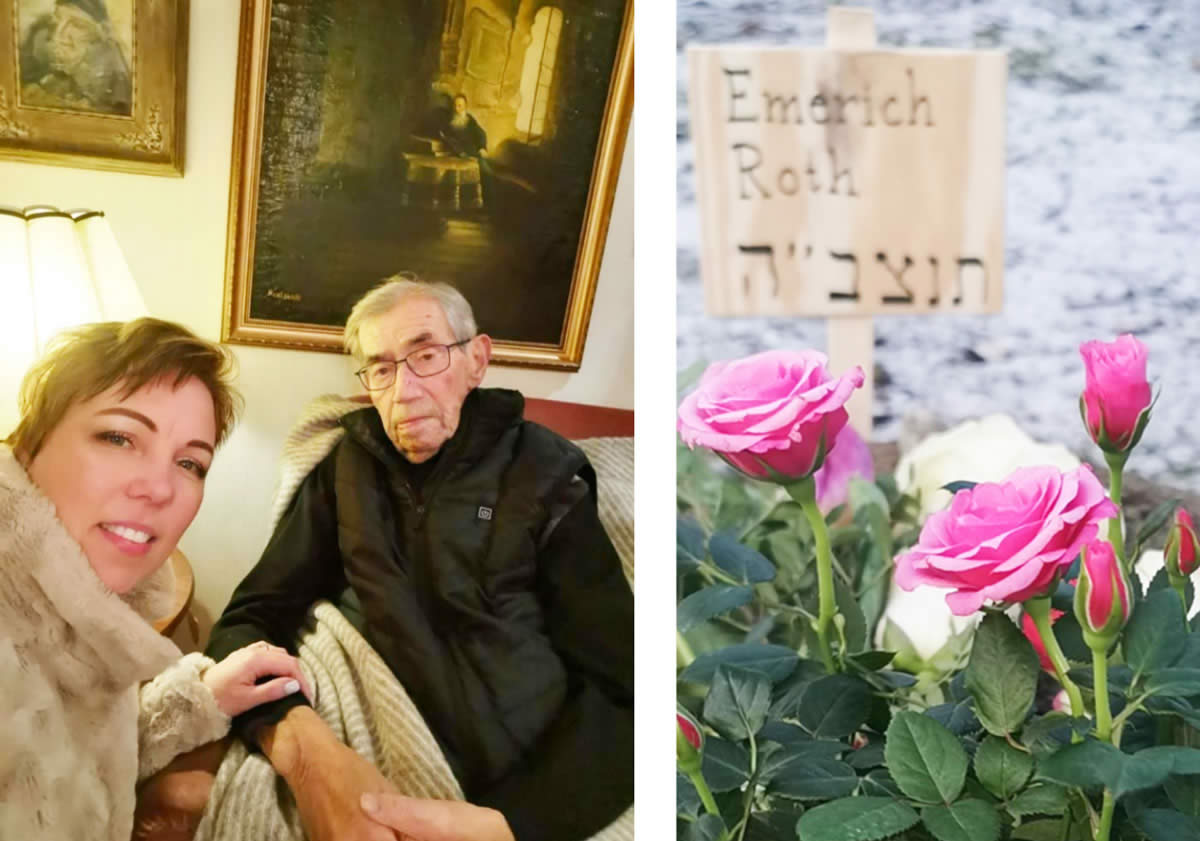 When I heard that he had passed away, I visited his wife and family with condolences, flowers, and candles. That was such a beautiful Ruach-filled moment when we cried together and commemorated him. Emerich`s wife started to talk about heaven, even if she is not a born-again believer. Suddenly she asked me if I had a connection to Heaven. I answered, "yes, I have." She wanted to hear if I had heard something from Emerich. I told her what I saw, him joyful and young, saved in Heaven, which touched her very much and gave her such joy and hope. Yah was so present there!
Emerich was buried on the 27th of January, on Shoah Remembrance Day, the same time we did our Shoah Memorial Mission. Yah`s finger was upon it all!
We had again 1200 candles in this Shoah Memorial Mission, like in our previous mission on Hanukkah. I saw that this amount was 1200+1200=2400, similar to 24 elders around the Throne of Yah. We were ten righteous lighting these candles at the Jewish graves. The purpose of this act of Restitution was to honor and bless the Jews, repenting for the sins of Christianity. Again, we also remembered their names and honored their memories.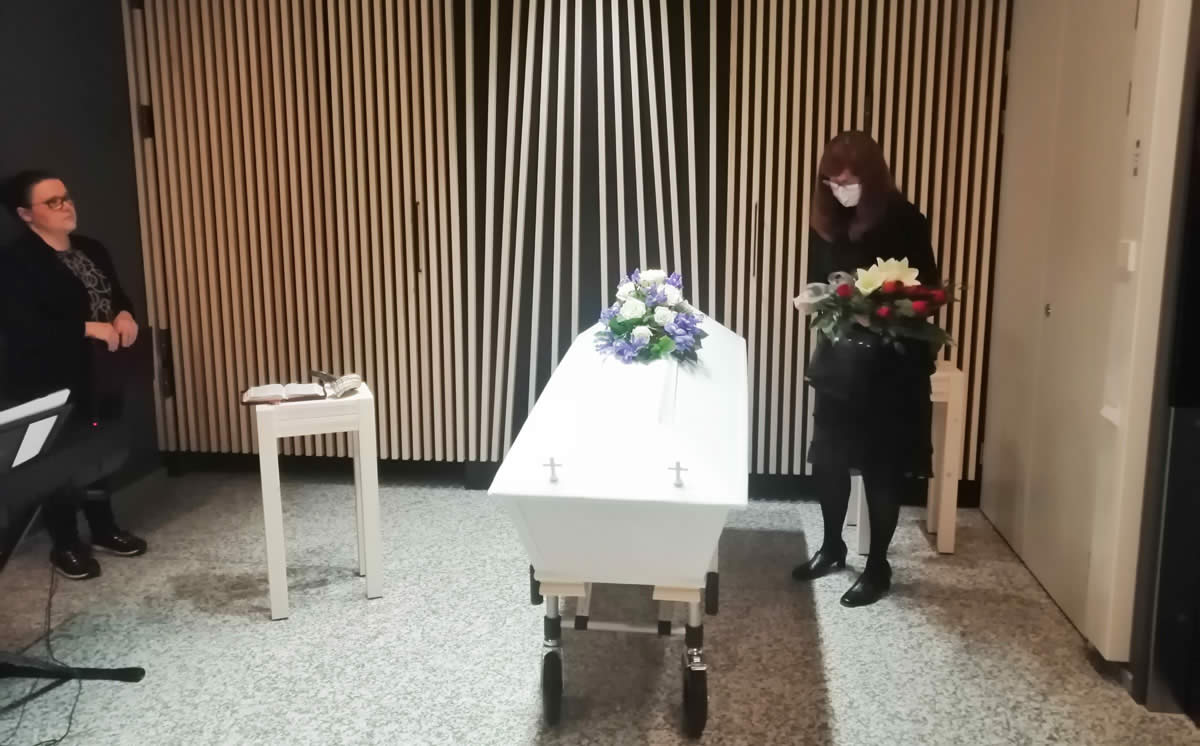 Shabbat Dinner in Oulu and Ministering in Burial
Pastor Terhi Laine, Finland
Nine guests came to the home of Mirjam in Oulu for the first Shabbat dinner held in her home. For four of them, it was their first Shabbat meal ever. They read the Shabbat letter and talked about it. HalleluYah! Once a month, a small group comes together in Oulu to speak and share about the restoration of the Jewish Roots of Faith, praying and encouraging each other.
Pastor Terhi Laine ministered at a burial for the first time as Rauno, the husband of Eija, a member of Tulen Astiat, was buried. The Ruachs' presence was strong among the small group of mourners. We were praising and thanking Yah for His Faithfulness. He completed His good work in Rauno, and he came to know Yeshua. May Yah keep comforting Eija!
For to me, to live is Messiah and to die is gain. Philippians 1:21
In northern Finland, in Kolari, the Lohjelm family met a believer in their neighborhood. He was tired of Christmas, and they shared opinions on many issues. This man is now reading Shabbat letters and has been getting together with the Lohjelm family on a few Shabbats. Yah is doing His work. He is preparing new vessels for noble use!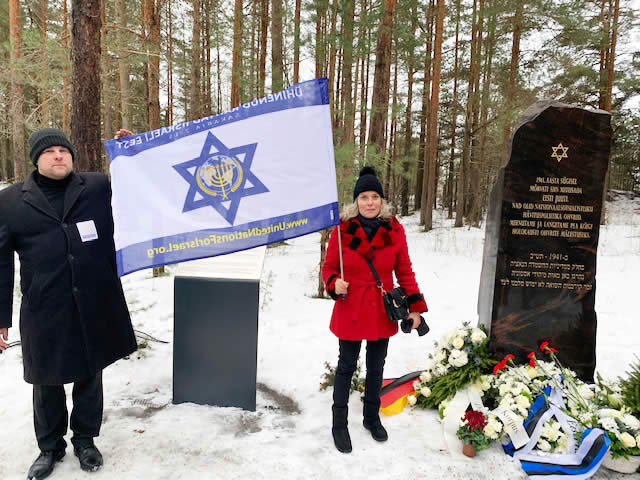 Attending Shoa Memorial Day Event
Eicha Lohmus, Estonia
We were attending International Holocaust (Shoa) Remembrance Day on January 27th. The meeting was held at the cemetery, where a new memorial stone was dedicated to Estonian Jews murdered in that place, which was used during the war as an anti-tank ditch.
The event was hosted by the Estonian Jewish Community and the Government of Estonia. The President of Estonia attended by giving a speech and admitting the crimes committed against Jews in Estonia by German Nazis and collaborating Estonian police.
After the Memorial Ceremony in the cemetery, the Estonian Jewish Community was invited to the opening of the exhibit dedicated to all Estonian Jews murdered during World War 2 between 1941 and 1945. Later on, we gathered in a small café. I had the opportunity to speak with people and the Estonian delegation of IHRA (International Holocaust Remembrance Alliance) and exchange business cards (my card as the Estonian delegate UNIFY).
The new Estonian UNIFY group is advancing very well and growing in hunger. All our meetings are full of joy in the Ruach Ha Kodesh, worship, and dwelling in the Word of Yah.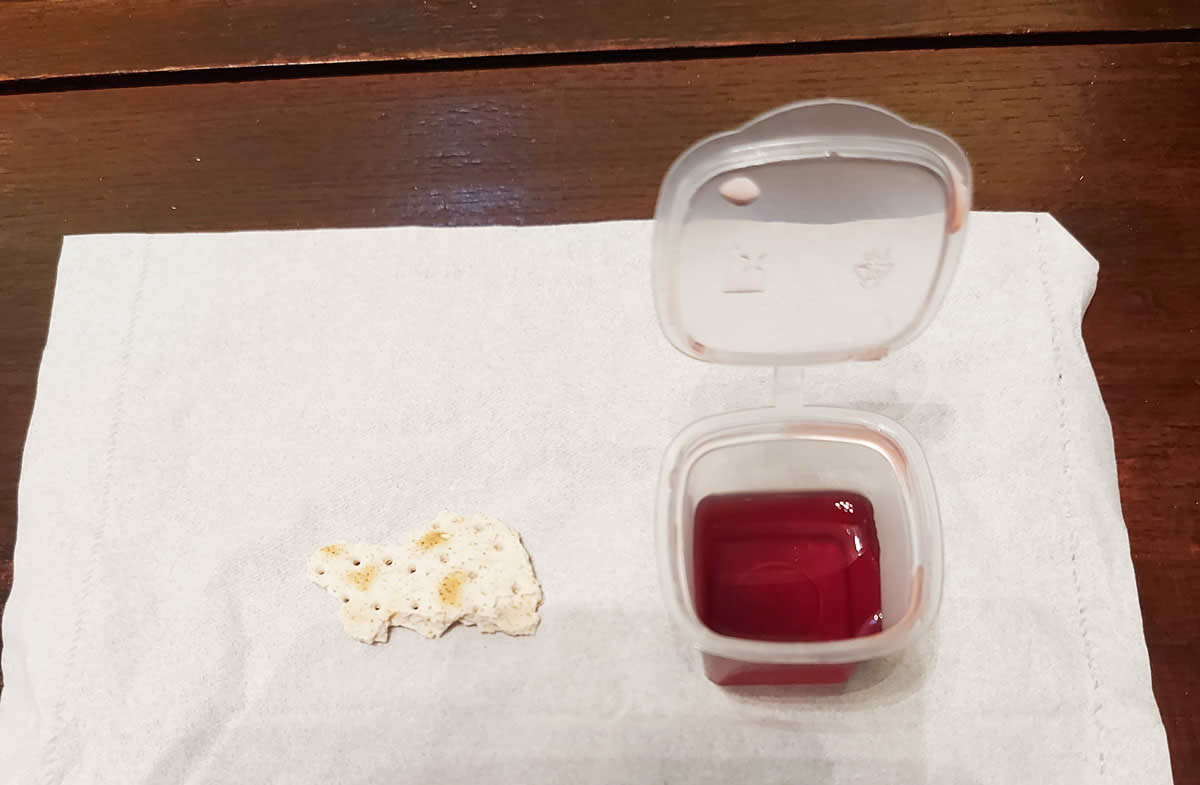 New Congregation has been born!
D'vorah Cheung, China
Testimonies of deliverance and healing are abounding in Hong Kong. One lady bought The Identity Theft book, and she got delivered from mental illness and prescribed drugs. Another lady had ear problems, and she received healing in the Shabbat Meeting in Yeshua's name. Her hearing improved from 20% to 95%!
A new Messianic Congregation has been started in January! We are gathering in a room in a mall. The Firstfruit offering to Kad-Esh MAP Ministries was collected. On that very night, the government announced that religious activities could continue in churches and synagogues after a season of very tight control due to the omicron outbreak.
Continuing Night Watches
Yutong Tagawa, Japan
Every night, we gather with Taiwan's prayer group for intercessory prayer for Israel, Kad-Esh Ministry, and UNIFY. We proceed with translating and proofreading Sheep Nations book. May Yah comfort Archbishop Dominiquae, our Ima, with His love and mercy.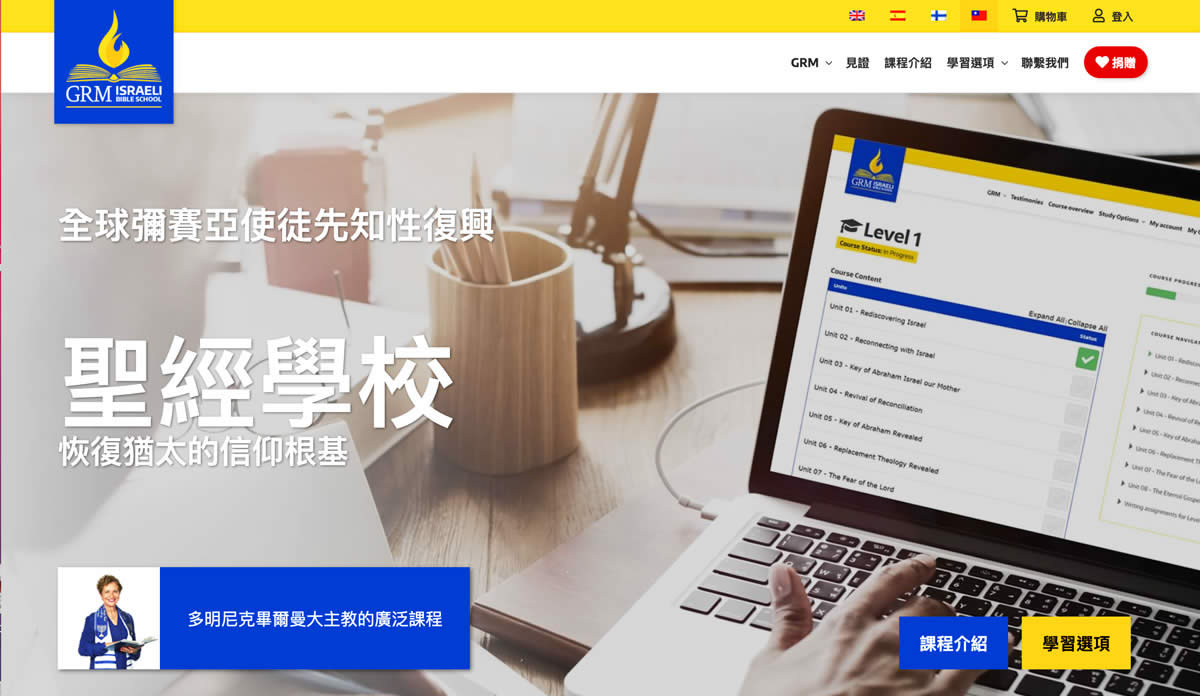 Healing and Deliverance
Pastor Dawid Yosef Lee, Malaysia
We have been doing Acts of Repentance on behalf of the Chinese people worldwide for worshiping the red dragon instead of Elohim, our Creator. The Chinese celebrated the Chinese New Year on the 1st of February, which is not the biblical calendar but is man-made.
On the 29th of January, 2022, we gathered for Repentance Acts on Zoom with Taiwan, Japan, China, Hong Kong, and Malaysia. Praise YAH!
We had a deliverance session with Cornelius Wee of Malaysia, Peng Chun Hua of China, and Tsai Chia Chen of Taiwan. The session went well with the grace and mercy of YHVH and His Son Yeshua.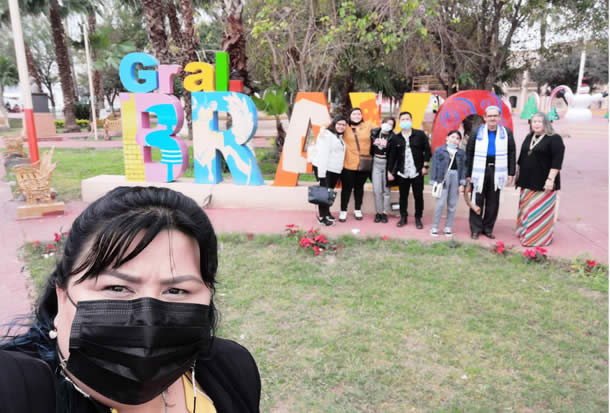 An Offering of Restitution
Pastor Cesar Silva, Mexico
An offering of restitution was given on December 8, 2021, by Fabiola Reyna because of her new visa, which was many, many months overdue. Within days she received the news that her visa was ready to pick up. Praise Yah!
We carried out two prophetic acts in several cities of the State of Nuevo Leon. We believe that the Gospel made in Zion will spread to these cities.
May rich blessings of the Eternal Elohim of Israel rest upon Archbishop Dominiquae and Rabbi Baruch Bierman, and the entire UNIFY ministry throughout the world!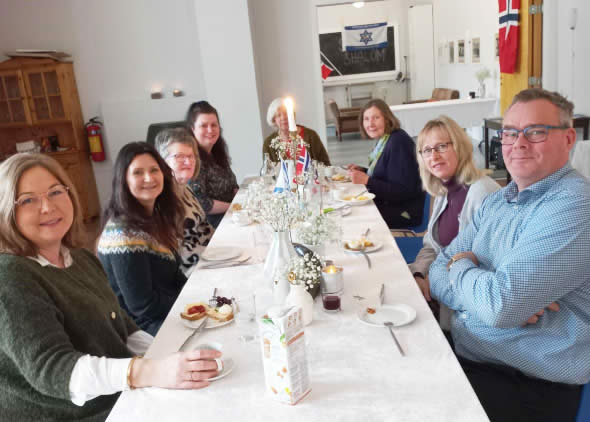 Shoa Remembrance Day & New Unity
Pastor Hanne Hansen, Norway
I attended the Holocaust Remembrance Day gathering with the synagogue in my city. I helped with lighting the candles. There was one candle for every Jewish member of the synagogue that was killed during the Shoa. They were put upon the memory place for Julius Paltiel, a member of our synagogue, who miraculously survived the death camps and has been doing a remarkable job telling about the Holocaust to thousands of school children from the 1970s until 2008, when he passed away.
We had a Shabbat gathering for all people connected to Kad-Esh MAP and UNIFY in Norway. We started with eating Shabbat dinner together, and then we had worship and prayer. We taught about the revival of the third day, Sheep Nations, and UNIFY. Apostle Sana Enroos and her Vice Delegate Marie (from Sweden) taught and shared via Zoom what they had received from YHVH. It was a powerful and anointed teaching from the Ruach, confirming what YAH is doing among us and our nations. We felt the unity between all of us, Swedish and Norwegians. Very encouraging! We decided to have Zoom gatherings regularly. The unity and fellowship among us in the Shabbat gathering was so beautiful that we did not want to end –we had scheduled it to finish around 6:00 PM, but nobody wanted to leave, so the gathering ended at 10:00 PM instead!
I share on Facebook most of the posts from Archbishop's page, on both my personal page and on a page called "Awake Norway" with 65 members.
Steadfast Prayers defeating Covid
Pastor Sonia Gotelli, Peru
All Kad-Esh MAP members and AGIMAP (Spanish GRM bible School) students join in sadness with Apostle Dominiquae and Rabbi Bierman for the loss of their beloved son, dear Justin. We joined the prayer groups to intercede for our dear leaders and their trip to Israel and sent an offering for expenses. We also continue to send offerings from graduated AGIMAP students for the recording of the new album. There is great expectation for the songs in Spanish as well.
Several members have had Covid, but the IMA BAT AMI group keeps experiencing miracles due to their steadfast prayers and the study of the books of our Apostle. The leader shared that when she felt sick and was afraid, she started fervently praying and remembered that our leader gave us the Manual against COVID. She also remembered that it is a spiritual battle, not only physical. Gradually she started feeling better.
We continue to keep broadcasting the apostle's messages in weekly fashion through TV La Luz and Radio Pacifico, and we attend the weekly midnight watches.
Army of the Lion of Judah is arising!
Perach Serena Yang, Taiwan
The Chinese descendants from Malaysia, China, Hong Kong, Japan, Taiwan, and the US repented on behalf of our Chinese ancestors and ourselves for worshiping the red dragon yearly during the Chinese New Year. It was brought to our memory that on May 23, 2021, all the people who have been baptized in the name of Yeshua (most of the people have studied or graduated in GRM Bible School), repented of the Antimesitojuz (Anti-Messiah, Anti-Israel, Anti-Torah, Anti-Jewish, Anti-Zionist) principality. After repenting and making the restitution offering in UNIFY, the drought and fires in Taiwan came to an end, and Covid 19 came under control! Now more than 10 Chinese people have graduated from GRM Bible School and have also joined UNIFY.
The babies born in the Spirit are now growing up, and the GRM Bible School in Chinese is now available online. Some Chinese in the Far East have graduated, many are still studying, and many have joined UNIFY. Finally, Perach understood that it is God's will that the teachings provided through Archbishop are to train us to become an army of the Lion of Judah – only the Lion of Judah can defeat the dragon. Thank Yah, may the fruits of the Chinese and the nations glorify His name and comfort the hearts of Ima and Rabbi.
"Stop your weeping and dry your eyes, for your work will be rewarded," says ADONAI. "They will return from the enemy's land; so there is hope for your future, says ADONAI. "Your children will return to their own territory." Jeremiah 31: 16-17
Rejoicing over all this beautiful fruit in all your nations!
Archbishop Dr. Dominiquae & Rabbi Baruch Bierman and the UNIFY Team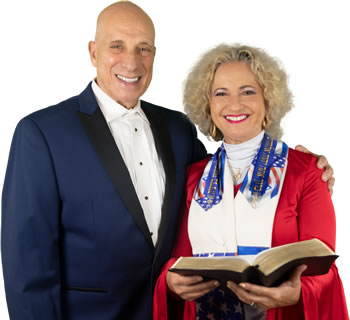 Join the United Nations for Israel.
You are called to be an Esther to Israel. Be part of an unstoppable force to stand for Israel in your nation!
Join the United Nations for Israel →
United Nations for Israel Online Conference – February Tuesday, March 8th, 2022 12:00 PM – 2:00 PM (EDT)
As a member, you will receive a personal invitation with a link to the conference by email.
Support the Mission:
Donate online: https://unitednationsforisrael.org/unify-donations/
Please email us at info@unitednationsforsrael.org for bank details
Call us in the USA at 1-972-301-7087
Checks in USD, Canadian Dollars or British Pounds to be sent to Kad-Esh MAP Ministries, 52 Tuscan Way Ste 202-412, St Augustine, Florida 32092, USA
Western Unions & Money Grams addressed to Adriana Dominiquae Bierman, 52 Tuscan Way Ste 202-412, St Augustine, FL 32092, USA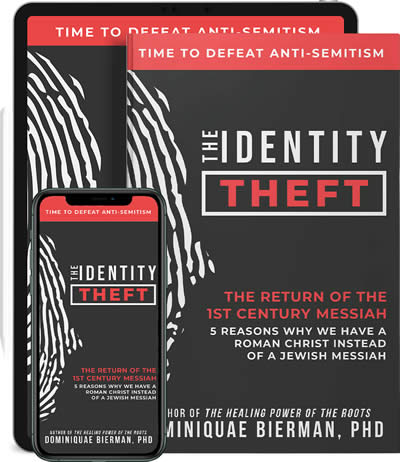 Join a new thing against antisemitism.
Discover your identity in Messiah by restoring His identity as a Jew, not a Roman. Archbishop Dominiquae Bierman's new book The Identity Theft & the GRI online course defeats antisemitism by showing you the Jewish identity of Messiah. You will learn to walk in first-century power and anointing!
*Course access comes with the book only when the book is ordered through the website www.against-antisemitism.com
Join The 70 Righteous of The Nations!
Become a special partner of the United Nations for Israel by committing to a monthly love gift of $100 or more. Press the button below or email us for more donation options: info@unitednationsforisrael.org
Join our Telegram Channel for the latest updates from Archbishop Dominiquae Bierman:
https://t.me/dominiquaebierman
Subscribe to our YouTube Channel!
Watch the latest broadcasts from Archbishop Dominiquae Bierman and subscribe to United Nations for Israel YouTube Channel!
https://www.youtube.com/channel/UCpYddpF0nftGv6uLwEu5ARg