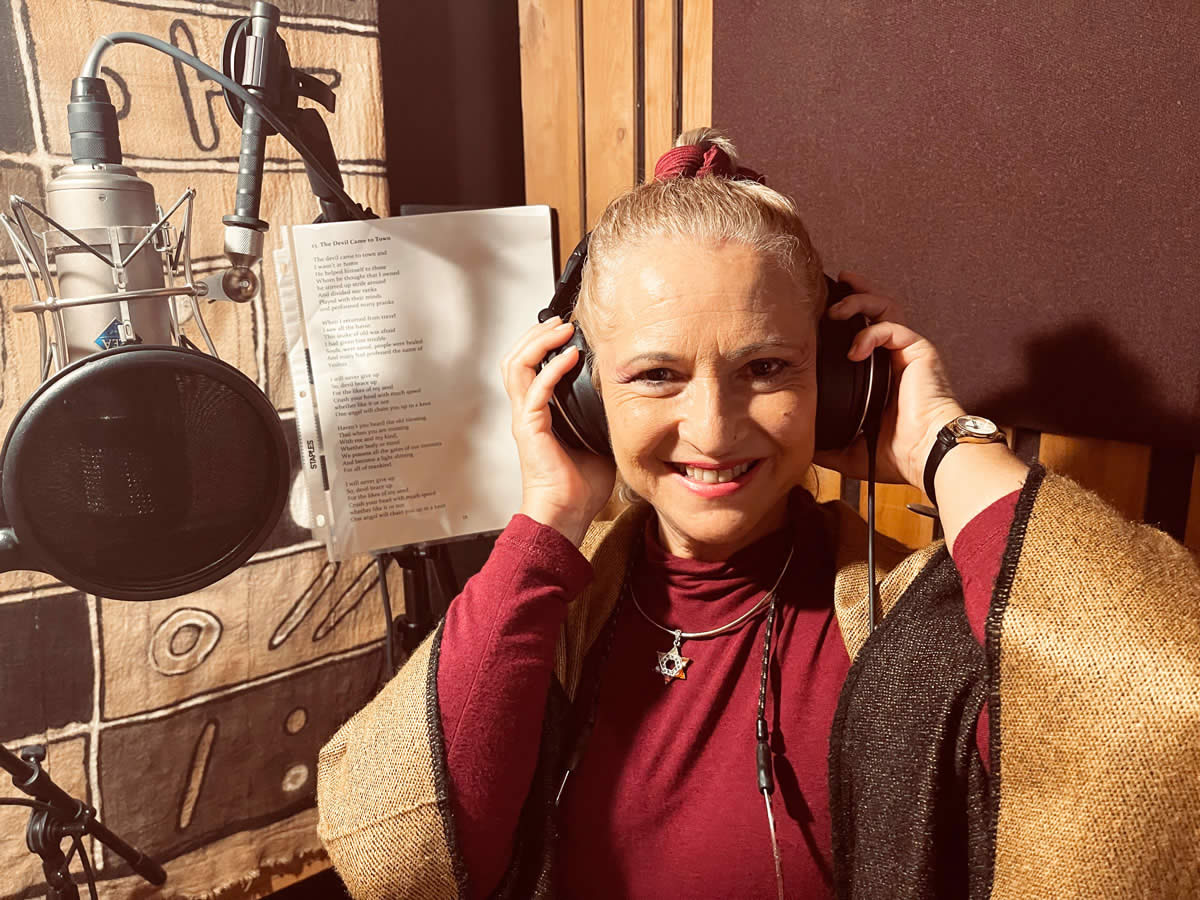 UNIFY UPDATES – December 2021 / Tevet 5782
Those who trust in Adonai are like Mount Zion – it cannot be moved, but endures forever. As the mountains are around Jerusalem, so Adonai is all around His people, both now and forever. For a scepter of wickedness will not rest over the land of the righteous – lest the righteous set their hands to evil. Psalm 125:1-3
Shalom beloved UNIFY Members and Delegates!
Our December conference call meeting opened with these words from Psalm 125, a Song of Ascents, which ends with the edification, "Shalom be upon Israel". May it be upon each of you in the nations as well.
This monthly UNIFY meeting is not only a time to share testimonies, but is mainly to keep the vision burning and alive in our hearts. This is one time a month that we get encouraged, helping to carry us forward, offering praises for what was done, and catching vision for future efforts.
Psalm 125 reminds us that YHVH is all around His people and that the scepter of wickedness (representing a position of authority) shall not rest upon the righteous. But we must look deeper than the obvious natural threats to Israel, like Islam (e.g. current Iranian nuclear threat). It is actually the wickedness of the New World Order agenda that has taken over the government of Israel. This force comes deceptively, in the name of the wellbeing of the people/public (acting like a medical savior). The good news is that scripture tells us this shall not rest or remain – and we are seeing a shift already occur.
A recent report from America's Frontline Doctors says that the WHO European Advisory Group now recommends that all vaccinated people be confined this winter, for their own safety. Experts acknowledge that the vaccine's effectiveness is diminishing, and that now 95% of seriously ill people are those who took the jab. So now the vaccinated people are the problem – as their immune system is compromised!
This was foreseen when Archbishop spoke of how a Rachem (mercy in Hebrew) kind of Ministry would soon arise, one pouring out the most mercy possible – through people full of compassion for Israel and the nations. Israel reports that 70-80% of its population already has taken 2 jabs. Many diseases are already surfacing there as immune systems fail.
Current voices are warning about this time of judgment, as does Zechariah's voice in chapters 12–14: it is the time of trouble when He pours out His grace upon His people and they see the One whom they have pierced (Zech. 12:10). Also, prophesied in Zech. 13:1, we read that there will be an open fountain for cleansing for His people. It is happening now, in the midst of this medical turmoil. Israel is the guinea pig nation, with death or sterilization as a desired NWO end result. But issues regarding the government Green Pass continue to awaken citizens – many are now rebelling against a required 3rd jab. Some businesses are awakening too – even allowing patrons to enter without the Pass.
Israel's government has been threated and bribed by the NWO, selling out the people of Israel. We are UNIFY for a reason, for this season: we are called to stand with Israel against all odds, loving Israel unconditionally – in Spirit and Truth. We must boldly proclaim the good news from Ps. 125 – this scepter of wickedness WILL be removed.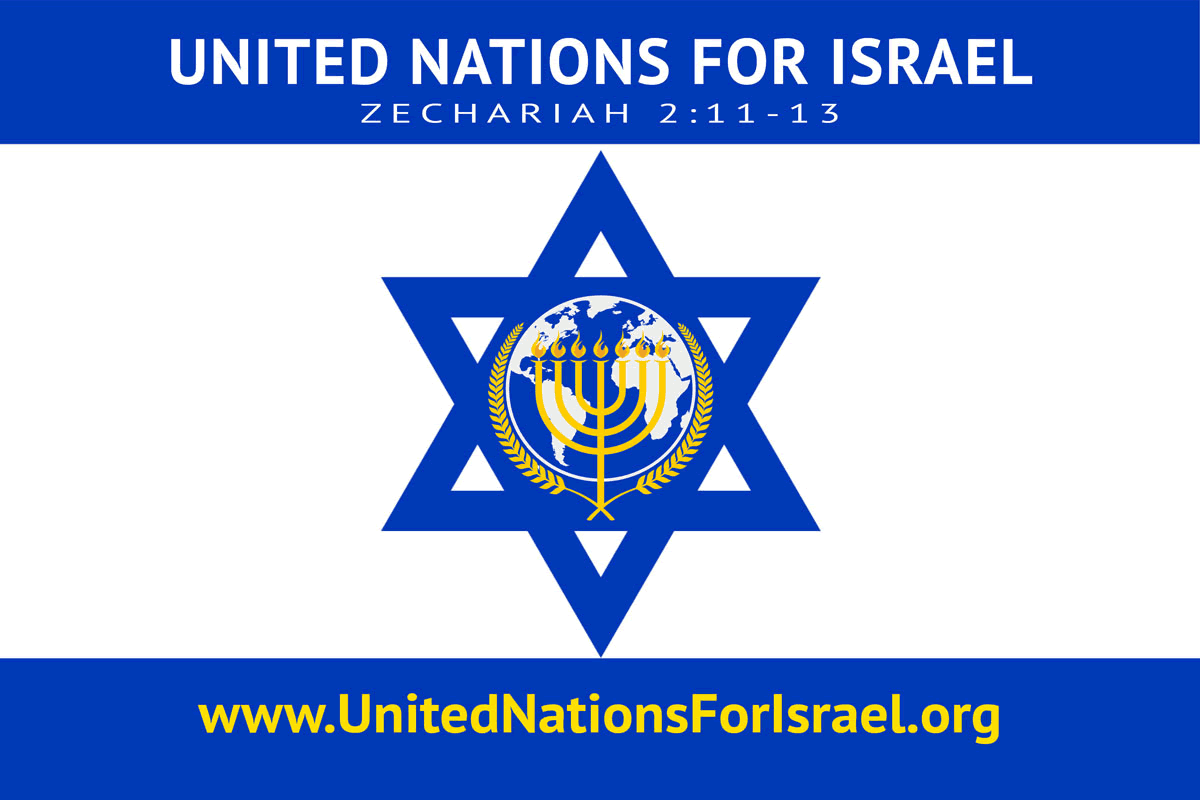 We must pray like never before, declaring the promises of Yah for Israel. They need a Ruth-like community to stand up (before YHVH and before the people) and this is happening worldwide. Our standing in the gap for Israel is also bringing mercy upon our nations as well.
We are in the time of knowing He is our Shepherd, of knowing we can trust Him fully in the midst of this darkness. We will be the head and not the tail! YHVH will surely show each of us what we must do.
We will be that shining light for all nations in this time of such challenge. To praise Him is our assignment: we must sing – A LOT! It will help the spirit of grief and depression to flee. Archbishop's new music album being produced will wake up many to realize what it is like to have a Jewish Messiah inside of us – and to know what it is like to have great light in this darkness that's trying to overtake the whole world.
It is hoped we can release "The Tribute to the Jew in You" album by Purim. Pray we can arrange another taping with Jim Bakker around that time and offer it there first. It is like the Identity Theft book in an album: to truly experience the revelation of having a Jew inside of you. We still need half of the funds to cover costs of the album production, if you can consider assisting in this. (Donate for the album at https://kad-esh.org/donations/, write to the comment section: Tribute)
This song was shared during the meeting: Rejoice, Oh Bride of Messiah (based upon Ps. 125) – it will be one that brings great joy in the midst of distress. It states that as the mountains surround Jerusalem, so YHVH surrounds His people. The lyrics remind us that our wedding is nigh: PREPARE YOUR GOWN, for The King is soon to come!
Prophetic Word for this Shmita year
This 5-fold prophetic word was given to Archbishop by YHVH, based upon Is. 40:27-31, involving these items explained more fully below:
HOLDING
WAITING
TRANSITION
BREATHING
TRUSTING
This Shmita year involves HOLDING what we have – like with a holding pattern of a plane, awaiting to land. Even though our Embassy has been closed and our orchard cannot be tilled yet, we must stay in the Spirit, not letting go of what we have.
Shmita year is a time of WAITING with hope – hoping in YHVH's promises and fulfillment of the vision He has given to us. The land will bring forth by itself as written. Isaiah 40:31 tells us that with waiting comes a time of renewal.
Shmita year is also a time of TRANSITION – from one cycle of 7 to another 7 season. The Holding and Waiting helps us to be in line for this Transition. We do not know what the next week of life will contain, so this Transition time will help prepare us for the next leg of our journey. We moved to St. Augustine in 2015 during Shmita – such moves have been a constant pattern in our life. Sometimes it is a spiritual move, entering into a higher place with Him.
Archbishop is moving into a prophetic psalmist position again as well – even focusing upon her Breathing properly to sing, which leads to the next item given as insight for us to embrace.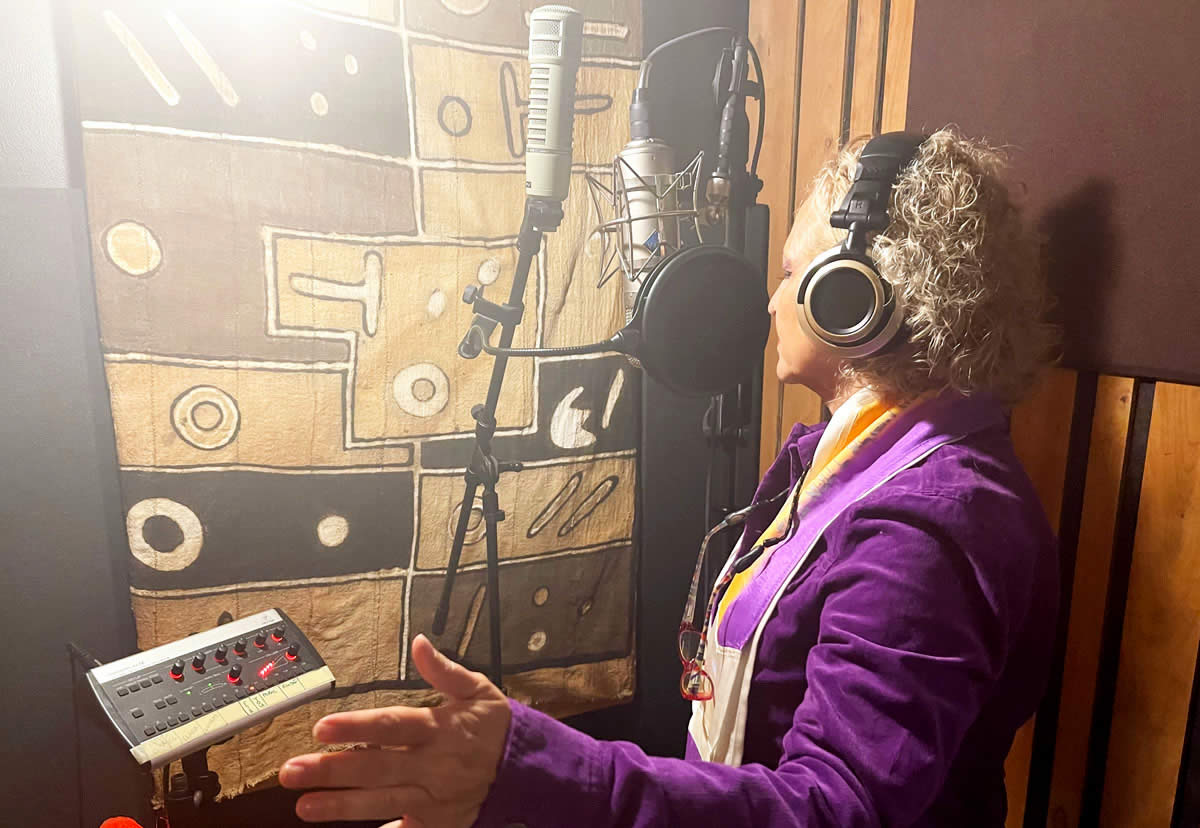 Shmita year is a time of BREATHING – Ps. 150 states, "Let everything that has breath praise YHVH". We must put an emphasis on worship and praise – singing and praying prophetically is so important. When women are giving birth, there is a time called transition, as the contractions become stronger. But it is not time to push yet. This period is when the midwife says to her, "Breathe" – keeping the birthing process on time for a healthy outcome.
Finally Shmita year is a time of TRUSTING. This proper birth of vision is the result of Trusting and going to a higher place without getting weary. We are going to run with the gospel made in Zion! Be positioned in the above 5 patterns so we can mount up with wings as eagles.
Years ago Archbishop was given understanding from Yah: "All of your promotions will come from your retreats". She schedules a 3 day break every month; now Shmita is a holy retreat time, after which we will all rise up, run and not grow weary! As we foresee in Israel all of the sickness coming (due to so many being jabbed), they will need signs & wonders in order to see Messiah clearly in the midst of such darkness and hopelessness. We will be ready!
After launching of this music album, our leaders will be traveling to Israel, to be there between Purim & Pesach. In addition to being there for the joyous celebration of Adi (Archbishop's daughter) & Dor's wedding on April 8th, they will be producing a powerful new TV series about Messiah's return to the land.
There's much to look forward to in months and years ahead. Even with all the great testimonies already reported, the best is yet to come!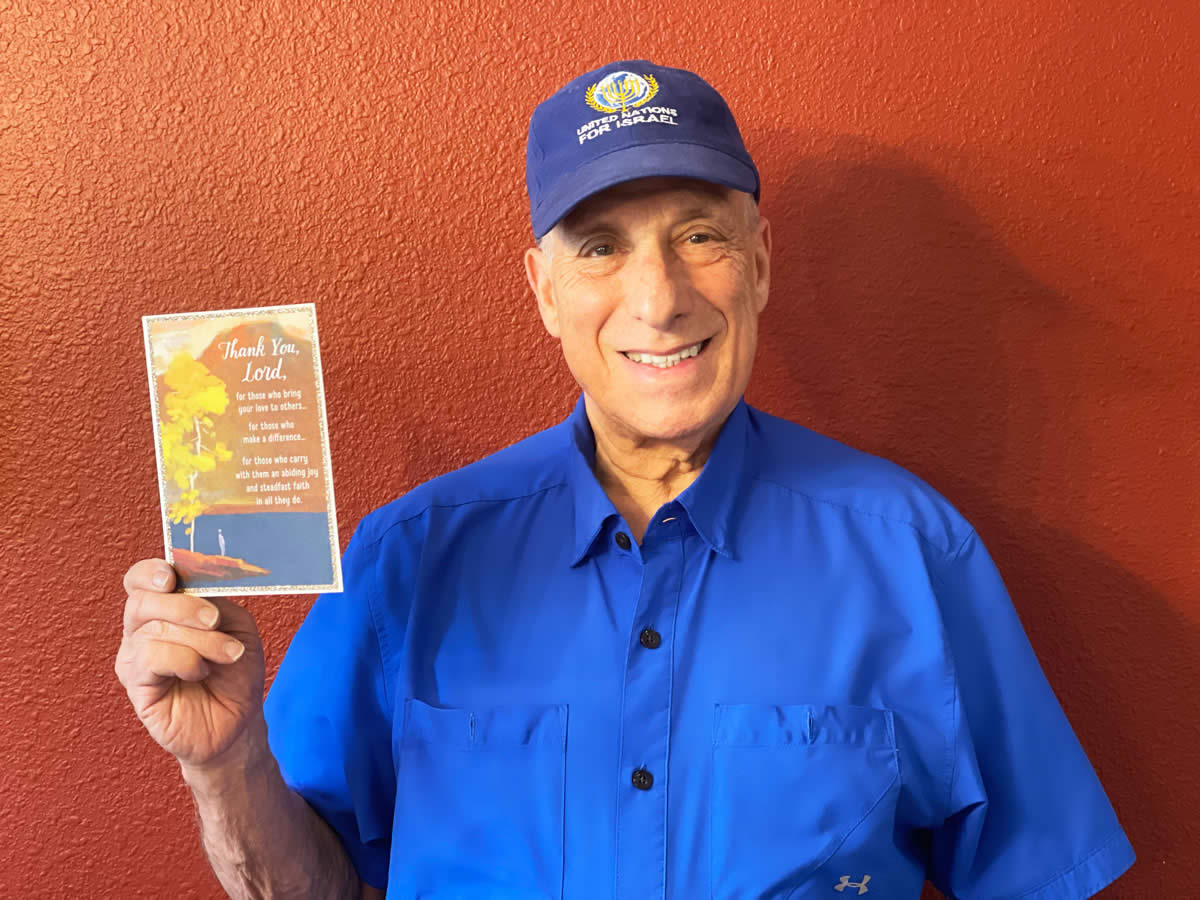 National Reports from UNIFY Delegates
Act of Repentance & Prison Ministry Updates
Archbishop Dominiquae Bierman, USA
Pastor Alana went on a mission to the Rockefeller Center, in her hometown of New York City, site of the largest Christmas tree, to blow the shofar to topple that idol from the heart of America. This also needs to be toppled in all the churches, as it is a symbol of sun worship. Christmas is a replacement Hanukkah, with the tree being a replacement for the menorah. Within days another prominent 50 ft. decorated tree was destroyed by fire (outside Fox News building in midtown Manhattan, NY)!
Acts of Repentance are the key for removal of the oppressive, wicked scepter empowered by sun worship. It is important to now declare Psalm 125:3 that "the rod of the wicked shall not rest upon the righteous"!
Hadassah reported as Administrator for Prison Ministry in Florida: For the last day of Hanukkah service, we brought latkes, homemade made by Rabbi, which were a delight for the prisoners. One Jewish man said he has not had a latke for 18 years, so he was extremely blessed. Another man named Michael on death row is also Jewish and we believe for a turnaround for him, as he is studying GRM now.
Rabbi is like a father to them there. Two inmates gave a testimony from last month's Deliverance service: one man stated that he felt "lighter than ever" and another could never receive the gift of tongues, but now has it! It has taken him to another level in his life.
Second deliverance meeting resulted in much glory as well; we just received a thankful postcard from one of the attendees, he writes:
"Thank you for the Deliverance service today and for all that you do for us and for the cause of Yeshua! You are in my prayers every day!"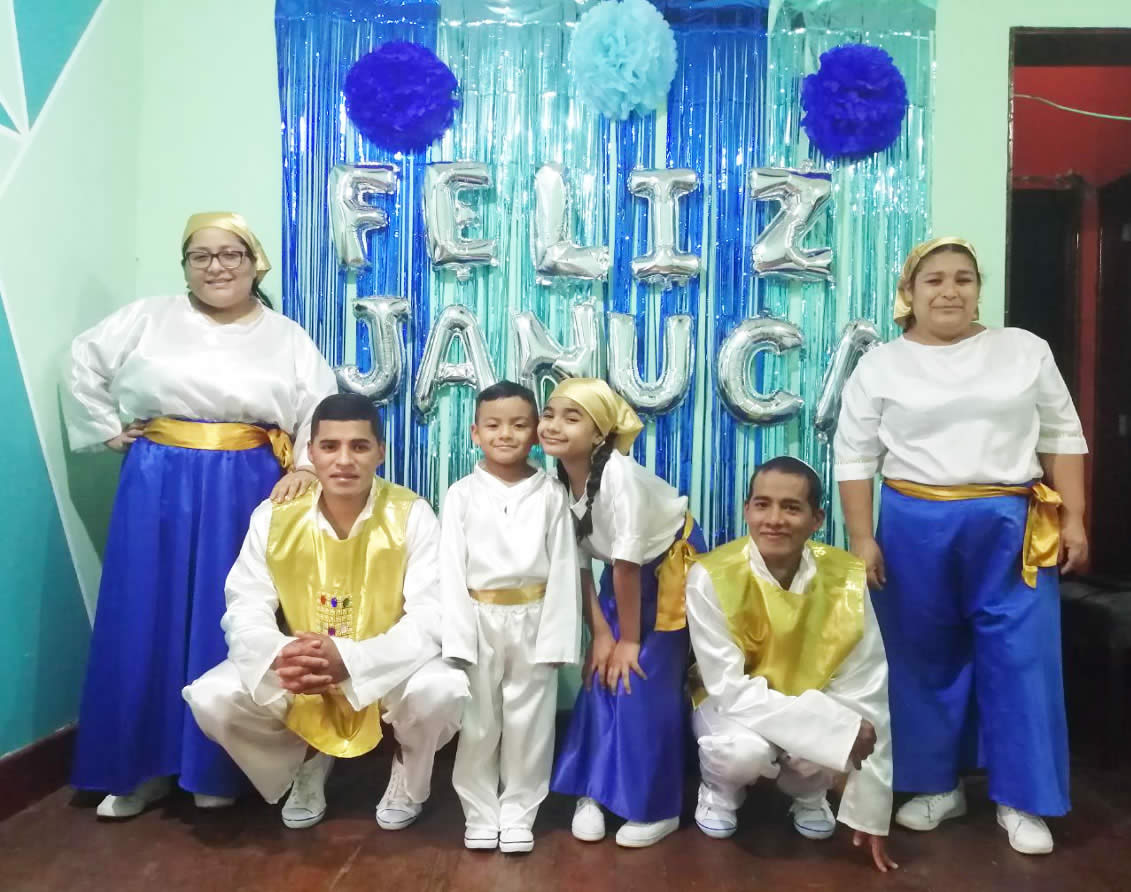 Answered Prayers!
Pastora Sonia Gotelli, Peru
IMA BAT AMI: This group is extending to the central jungle of Peru. We now have four members from Villa Rica that are participating in the prayer meeting and they are being instructed with our Apostle's videos of Despierta Sefarad.
Weekly broadcasting of the Apostle Dominiquae's messages continues in a weekly fashion through TV La Luz and Radio Pacifico.
During our Hanukkah celebration we had a group of eight children (as a first offering) participating in the declaration of Psalms praising YHVH. The range of ages was from 2 to 10 years old.
Every Shabbat we read the weekly parasha (Torah portion) and the weekly Shabbat letters from Archbishop Dominiquae. It has proved to be of great blessing because all attendees are included in the reading, with the purpose of strengthening their faith.
Standing in the gap for healing
Pastor Terhi Laine, Finland
Our team member, Eija, has eagerly continued to share information by using the tracts we have – letters have prayerfully been sent all over Finland.
We rejoice in the praise report from Sinikka regarding the recovery of her son, Markus, from the effects of the Covid-19 vaccines. For three months he has been unable to work. With continual prayer, her repentance for him and a restitution offering (to Kad-Esh MAP Ministries) have caused the enemy to flee. HalleluYah! His brain, lungs, heart and coronary arteries have been examined, all possible blood tests taken and nothing wrong has been found. Now Markus himself has admitted that it's the vaccines which have caused all the troubles and symptoms he has experienced. We will continue to pray that his heart will be totally healed and for Markus to return to the first love relationship with the Jewish Yeshua.
Erja Lastunen: During a retreat with the Holy Spirit for three days, He spoke to me about repentance on behalf of Finland concerning the crimes against the Jews in Finland. I was challenged as to how much I am ready to surrender to the guidance of the Holy Spirit and if I am willing to follow His advice. He asked me if I was willing to leave out all the thieves stealing my time from my life. I then opened up the Book of Daniel chapter 9 connected with repentance. And Ruach HaKodesh started sharing a true and living word for Finland and how to pray for Finland.
Recently we heard in the news how the M.P.'s who are against the vaccines were boldly speaking in parliament. It was an encouraging start for repentance and the spiritual fight so that revival will break out in Finland.
In the near future we will complete the GRM Bible School update, having translated the multiple choice question sections, and checking the texts and functioning of the videos on GRM pages. HalleluYah!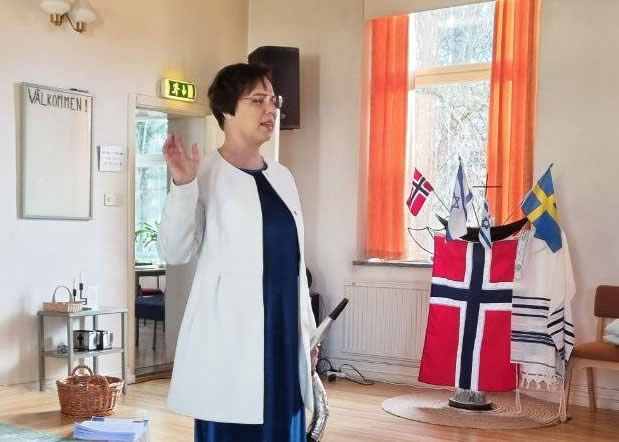 Working Together with Norway
Apostle Sana Enroos, Sweden
This weekend was historical in many ways. Sweden and Norway started co-operation within UNIFY, with the mission of education about dealing with the bloodguilt and standing in the gap for Pastor Hanne and Unni, the Vice Delegate of Norway. We had intercession and worship on Friday during the whole day. We moved in the spirit of prophecy on behalf of Norway.
What happened this weekend was something very strong that I have never experienced before: a sign of 3rd day Revival! We had a prophetic intercession for a couple right before Shabbat started. Suddenly a Romanian couple came in and bowed down during the intercession of that other couple. At first, we did not notice anything because of our closed eyes. Then we discovered that they were kneeling on the floor in front of us. We saw that they are crushed and showed a great fear of Elohim. They could not get up, did not dare to get up, along with much crying. Especially the man who tried to communicate to his wife that this is a very holy moment and that she must be quiet even if she wanted to say something.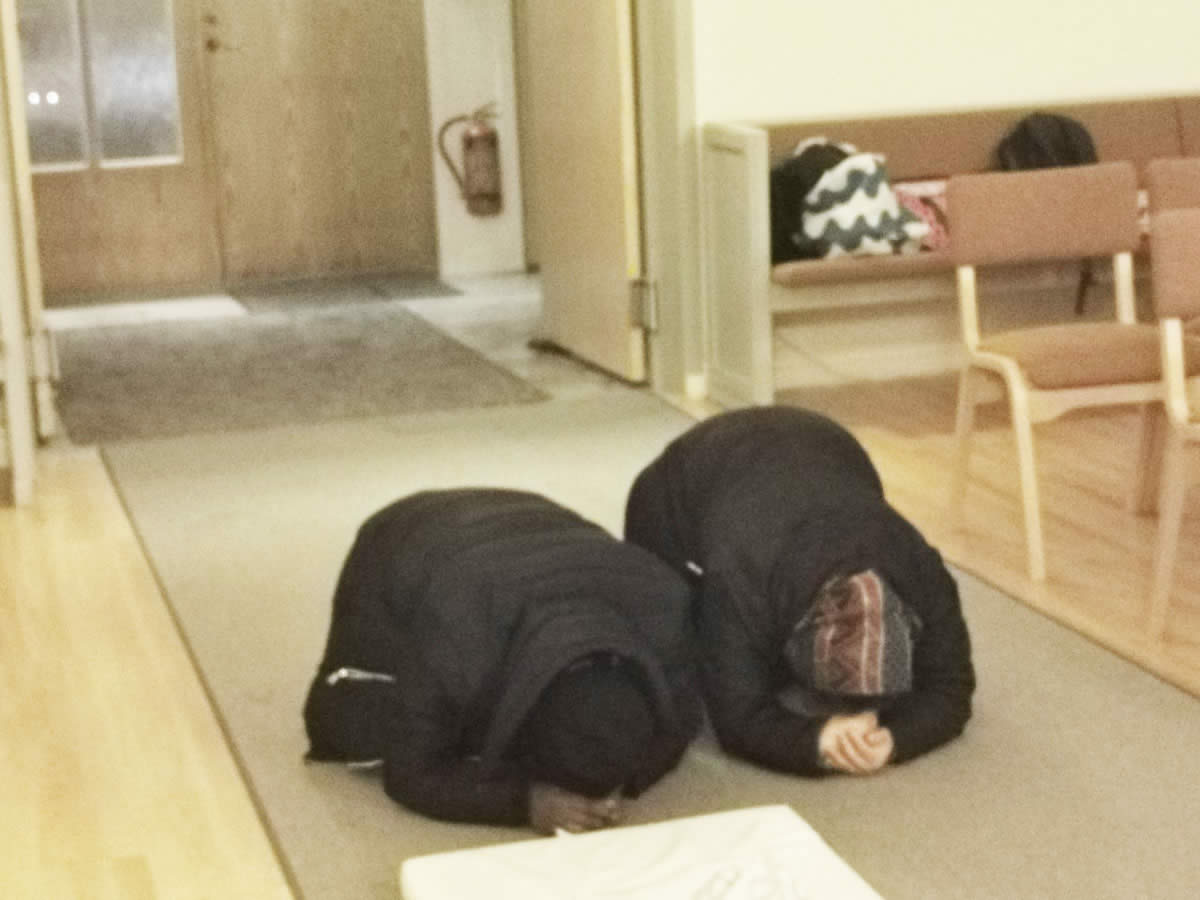 At least twenty-five different strong missions have been done by my team around Sweden during November. These precious ministers have been operating throughout the nations from South to North. They have been dealing with the Jewish bloodshed, innocent blood of different kind, idolatry, witchcraft, false altars, vaccine agendas connected to NWO, Leviathan offerings, churches filled with idolatry and pagan worship and so on.
On Shabbat we had a whole-day meeting with teaching, testimonials, instruction to study GRM and join UNIFY. We also had ministering by dance and intercession for several hours. We finished with fellowship combined with sharing what we have been doing in Sweden the last 1.5 years. Many encouraging testimonies were shared and there was such a unity between us all. Beautiful moments indeed!
The Christian Democrats want the Embassy of Sweden in Israel to be moved to Jerusalem. "The embassy move is an excellent next step in the relationship building between Sweden and Israel," says KD's Lars Adaktusson. https://www.svd.se/kd-vill-flytta-ambassad-till-jerusalem
Norway Acts of Repentance
Pastor Hanne Hansen, Norway
Unni (Norwegian UNIFY Vice Delegate) and I, together with 5 other Norwegians, visited Apostle Sana and her disciples in Sweden. We were taught by Sana how to do Acts of Repentance here in Norway. It was such a blessed unity and love between us Norwegians and the Swedish people. We are very grateful for the opportunity to stand together with them for cleansing, awakening and revival for our nations. New hope and courage has been lit in us for Norway to become a sheep nation!
The Norwegian Delegate and Vice Delegate have been doing multiple Acts of Repentance, including one in the Falstad center. Falstad was a prison camp during World War II. More than 4200 people were imprisoned here and more than 200 were executed, included 8 Jews. The woods of Falstad were the place where the executions took place. We experienced darkness there, both spiritual and physical – even the trees looked like they were grieving. The memory stone for all the victims were at the highest place there, where we did acts of repentance, first for the Jews. After praying for some time, peace filled the area. We both felt it, at the same time – then were filled with joy and laughter. We knew that the blood of Yeshua had cleansed that place! After we blew the shofar, our first mission in Norway was completed!
The next day we did a mission on Kristiansten fortress (built in 1681) in my city of Trondheim. All together 30 Norwegian patriots were executed there during WW2, included 4 Jews, plus an unknown number of persons of other nationalities. After the war, the fortress was used to execute war criminals which were sentenced to death. We did an Act of Repentance for the Jews that were executed there – then prayed for forgiveness for any innocent blood that was shed.
We felt a release and shalom, but also that there were still things left undone. We kept on praying, but felt that we were not able to "come through" with that now, as it will require a bit more study about what has happened at this fortress. We will do it when their museum reopens again in the spring time, because we believe that what has happened there is influencing the spiritual realms of the City.
We try to gather every Shabbat for a dinner, together with the persons connected to Kad-Esh MAP Ministries/The Jewish Roots of the Faith in our city – plus once a month with the persons in our part of the nation. This has been very blessed evenings, where also a few people who are new to the Jewish roots of the faith are now attending.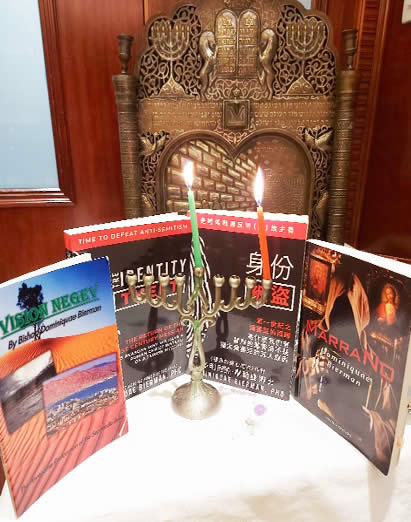 GRI / GRM Continues to Spread
D'vora Cheung, Hong Kong
Sofina is the minister who was serving in the Baptist church for seven years and served a ministry that was full of replacement theology for four years. As guided by Ruach she realized the paganism in the church. She is now concentrating on studying GRI and GRM. She finished GRI course in a month and is about to register for GRM. Another named Elisheva finished GRI in August, and I am praying she will take action to register for GRM soon.
We are thankful for how YHVH has extended our territory here, allowing interface with those in the local Synagogue during Hanukkah services. Also, during a recent conference three copies of the Identity Theft book were sold – may much fruit come to those hungry for this truth.
A new Shabbat group has begun, as Yah provided the young leaders who will serve for the children. They were not just His bride, but are also servants.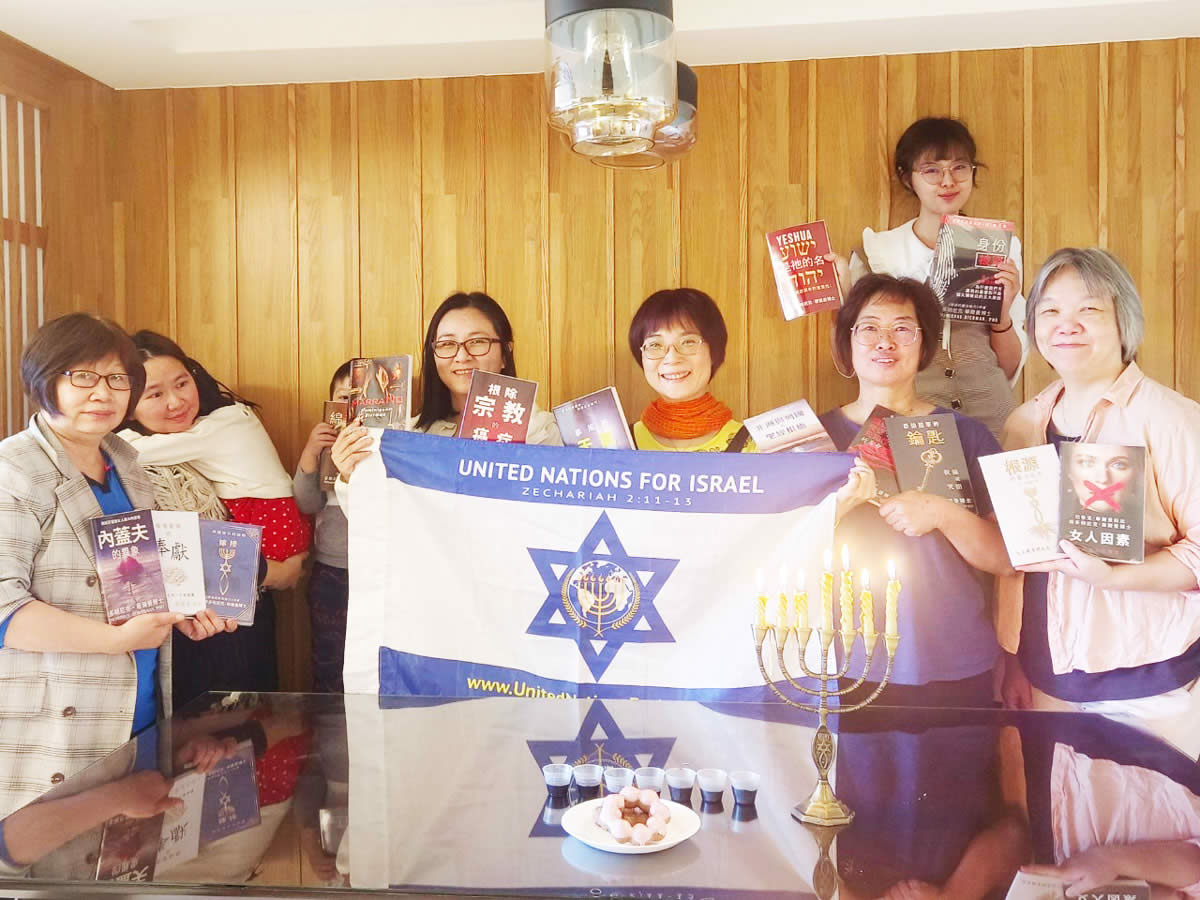 Much Prayer and Unity
Perach Serena Yang, Taiwan
Praying together continues online every night – and we feel the need to pray more for Ima and Rabbi, their family and the team in St. Augustine.
One new sister joined Ima group last Shabbat. She had a meeting with us once and then decided to be baptized in Yeshua's name this Shabbat (Dec.3). Praise Yah!
We have prayed together online with Malaysia Yen and are sharing messages online with Chinese GRM students through Hadassah once a week. Pastor Dawid has been sharing about "My Moadim" to Chinese on Zoom, and Taiwanese GRM students also joined and learned from him.
On December 3rd many GRM students will go to Taiwan to have a meeting. It is so good to get together!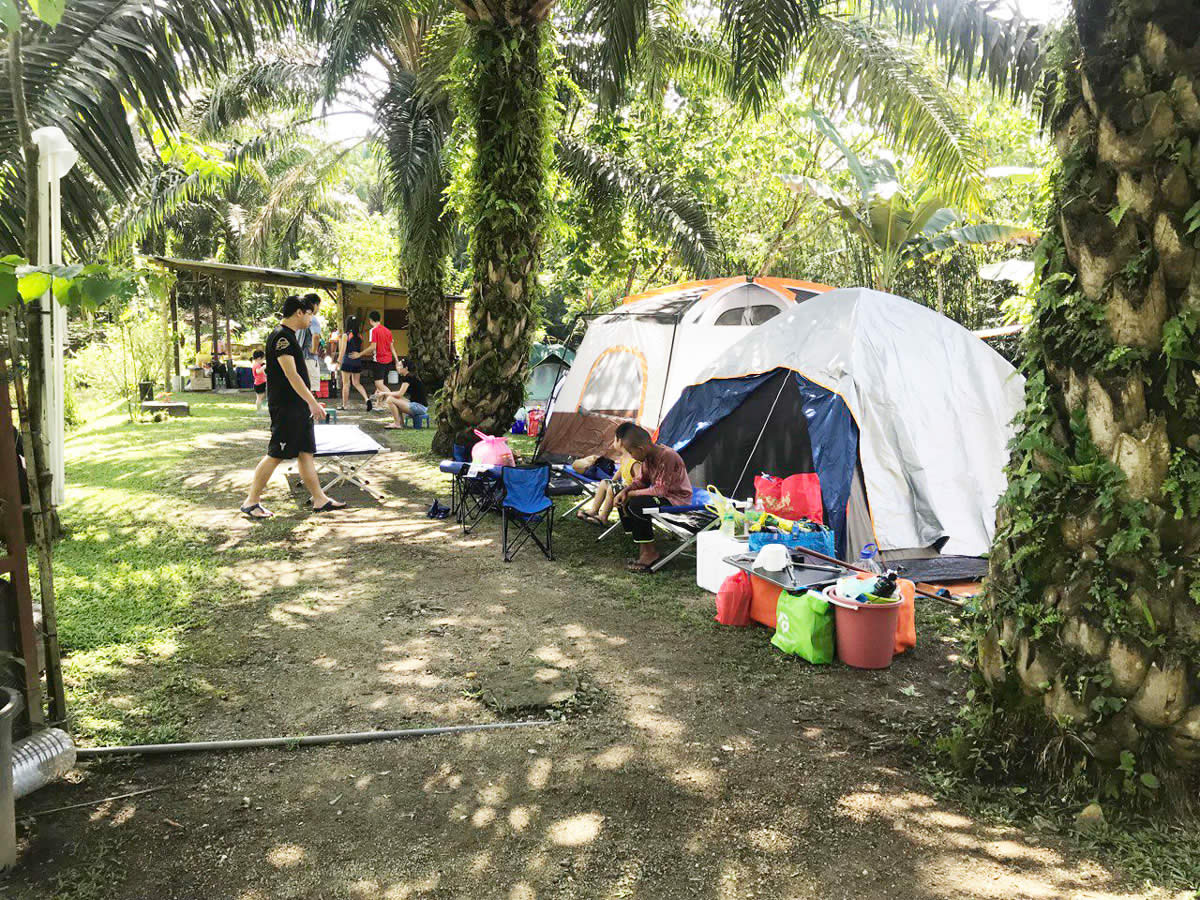 Asian Coalition United with Thailand
Pastor Dawid Yosef Lee, Malaysia
UNIFY Malaysia continues to participate in two end-time prayer groups weekly (Global Midnight Watch & MAP Men's Prayer). IMA BAT AMI of Malaysia started in Shmita, led by Khasseh Yen, and is meeting on Zoom weekly.
We rejoice that one student completed GRM Bible School this month!
Our Asian Coalition are committed to helping Wassana in Thailand (who moved into a new place in Chiangmai, Thailand) – with funds coming from Malaysia, Hong Kong, Taiwan and Japan. Two families from Malaysia have also committed to support her and her mission monthly.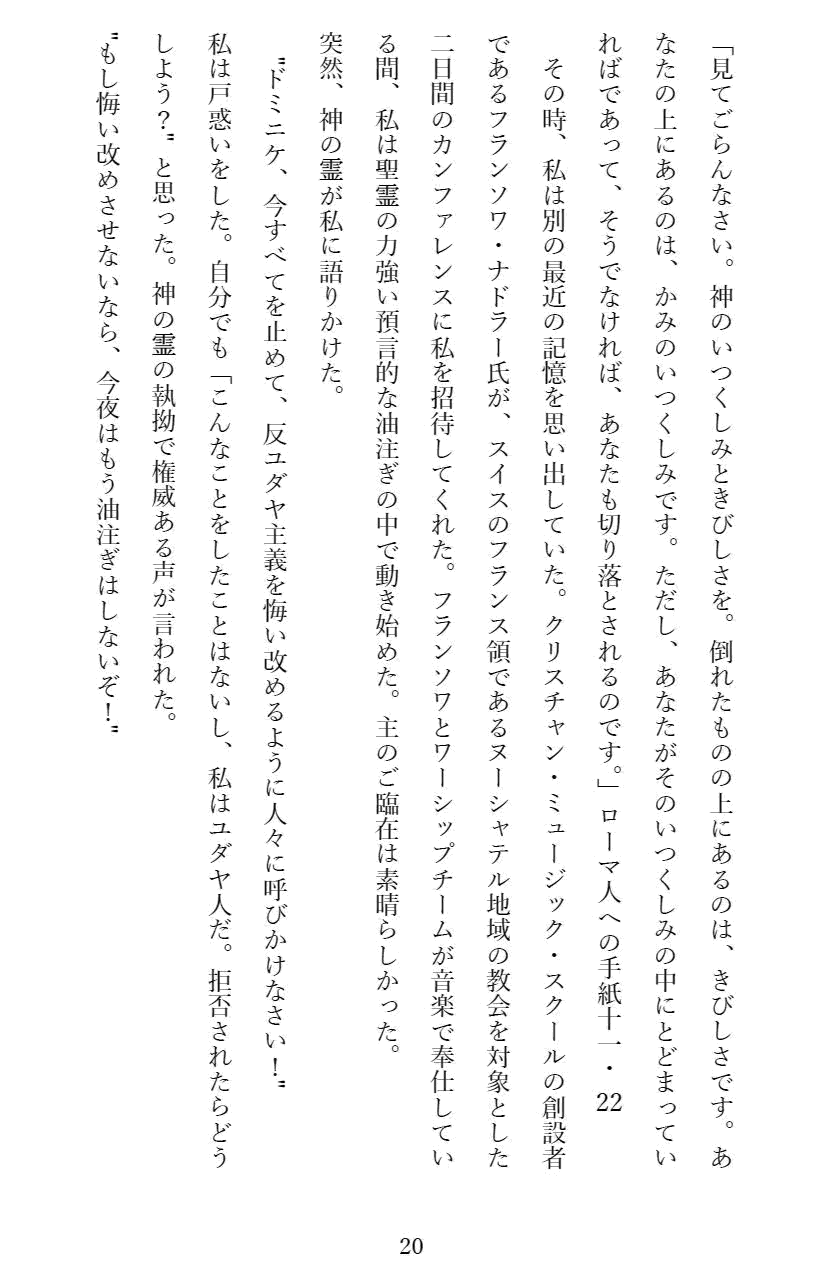 Translation of Books Continues
Yutong Tagawa, Japan
We finished the translation and proofreading of second book The Healing
Power of the Roots. Praise YAH! Translation of the third book Sheep Nation has begun. ISBN code in Japan has been applied for all Japanese version of books.
Every night I join Taiwan's GRM IMA Prayer Group, praying for Israel, Kad-Esh MAP Ministries and UNIFY.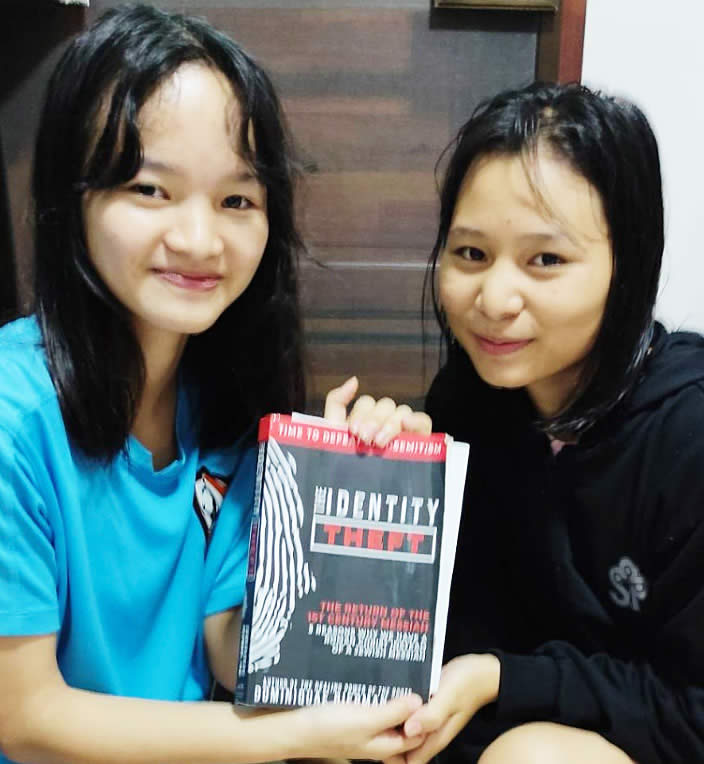 Time of Transition
Wassana Runkaew, Thailand
There have been big changes in my life since last year when I enrolled into the GRM Bible School. I need to give it all to Yeshua, as this verse reminded me over and over: "Go from your country, and from your relatives and from your father's house, to the land which I will show you;" Genesis 12:1 NASB
As directed by Yah, I had no hesitation to move (when I was demanded injection), even though I would be hurt so much to leave my students. This verse told me to be set apart from my old pattern and being compromised with Replacement Theology. However, I do thank Yah for prolonging my days in the student center where I could tell people more about Yah and His truth. Furthermore, I believe that good seeds about the true Gospel made in Zion have been planted in their hearts and will sprout someday.
I would like to give thanks to Yah for Archbishop Dominique Bierman and friends from Far East who supported me financially. Thanks for all of your prayers too. Praising Yah!
Actually, there were 2 girls who followed me on this move to a new location (Zoe and Linda now both live with their relatives in the nearby town until they will be 18 years old – then we can reunite). We currently are online on Friday nights and Zoe, who is truly keen in His Word, has also invited her friends to join our Shabbat Service, too. Both of them might quit their education but they will pursue Yah. Please, pray for them to grow deeper in His knowledge and love.
There is another one lady who used to study in Seminary, in Chiangmai Thailand. She is my senior and it is His time to let me introduce her to the Gospel made in Zion. She knows about Yeshua, but is still confused about replacement theology. Next month, I am going to invite her to my house and it will be the time to give her GRI lesson, as she is seeking Adonai, Yeshua.
______________________________
Such great reports indicate that the Ruach is moving upon our people, as they extend their hearts and hands to those in their nations. May we continue moving forward, taking possession of the land and transforming souls for our Messiah's glory.
His royal scepter is being extended to His Esther church!
Your Israeli mentors and friends,
Archbishop Dr. Dominiquae Bierman
& Rabbi Baruch Bierman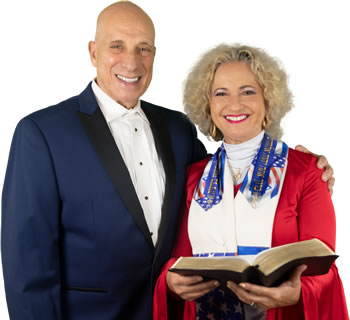 Join the United Nations for Israel.
You are called to be an Esther to Israel. Be part of an unstoppable force to stand for Israel in your nation!
Join the United Nations for Israel →
United Nations for Israel Online Conference – January
Tuesday, January 4, 2022 12:00 PM – 2:00 PM (EDT)
As a member, you will receive a personal invitation with a link to the conference by email.
Support the Mission:
Donate online: https://unitednationsforisrael.org/unify-donations/
• Please email us at info@unitednationsforsrael.org for bank details
• Call us in the USA at 1-972-301-7087
• Checks in USD, Canadian Dollars or British Pounds to be sent to Kad-Esh MAP Ministries, 52 Tuscan Way Ste 202-412, St Augustine, Florida 32092, USA
• Western Unions & Money Grams addressed to Hadassah Paloma Danielsbacka, 52 Tuscan Way Ste 202-412, St Augustine, FL 32092, USA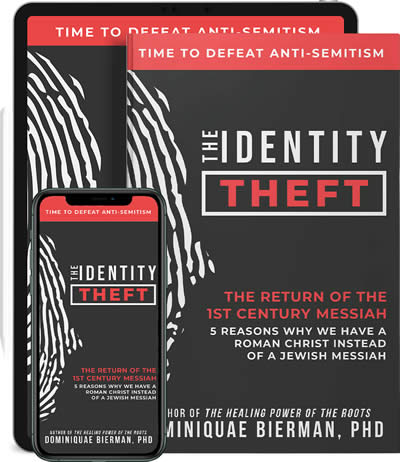 Join a new thing against antisemitism.
Discover your identity in Messiah by restoring His identity as a Jew, not a Roman. Archbishop Dominiquae Bierman's new book The Identity Theft & the GRI online course defeats antisemitism by showing you the Jewish identity of Messiah. You will learn to walk in first-century power and anointing!
*Course access comes with the book only when the book is ordered through the website www.against-antisemitism.com
Join The 70 Righteous of The Nations!
Become a special partner of the United Nations for Israel by committing to a monthly love gift of $100 or more. Press the button below or email us for more donation options: info@unitednationsforisrael.org
Join our Telegram Channel for the latest updates from Archbishop Dominiquae Bierman:
https://t.me/dominiquaebierman
Subscribe to our YouTube Channel!
Watch the latest broadcasts from Archbishop Dominiquae Bierman and subscribe to United Nations for Israel YouTube Channel!